CURRENT HAPPENINGS
March went by quicker than I expected it to. I'm almost shamed to think that I've done pretty much nothing eventful this month. I mean, I did finish Criminal Minds season 12. Like wow, and I wonder why I don't have a social life.
I've also become so much more creative on Instagram! I want to scream all about it. I'm so proud of myself for taking this teeny tiny step and it has been so rewarding! I'm not just talking about in terms of followers but since starting my little "experiment" I feel more confident and open with my work.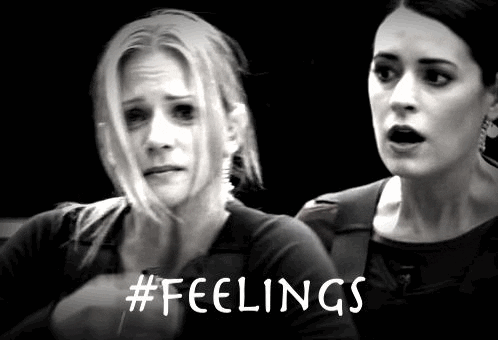 Oh, and let's have a little celebration because I've cut out one of medications! Woohoo! My doctor and I are working on getting me off my medication. Besides having a bit of trouble sleeping right away, I'm not having any symptons of a bad withdrawal .
BOOKS
I've read six books this month! And I want to recommend my top three
I'm yet to post my review for Macbeth by Jo Nesbo but in all earnest, you need to read this book. This book is a part of the Hogarth Shakespeare Project and I couldn't have imagined a more fitting author for the retelling of Macbeth. I'm honestly interested in knowing the reactions of those who haven't read the Shakespeare play. Knowing how the play went did not ruin the book for me at all! The character's backstories were all so deep making the morality of the book much more complex. Even as reader, I was so confused by who to trust!
But if crime fiction is not your thing and you want a lighter read I would recommend A Quiet Kind Of Thunder by Sara Barnard. This is a book that tackles a social issue, embraces a minority community, and paints a bittersweet picture of first love and growing up. I loved this book so much! In terms of plot it was quite basic but the the characters livened it up. The book focuses on the relationship between a deaf boy and socially anxious girl. The relationships portrayed in this book are so refreshingly healthy and none of that teenage angst!
I already did a review for Small Island by Andrea Levy but let's reiterate. Small Island is an eye-opening novel set in post-colonial England. It was quite a sad but almost hopeful tale of two Jamaican immigrants who hope to make a better life in England. It tackles themes of diaspora and racism through a deeply moving storytelling.
---
Skylarking by Kate Mildenhall is a YA historical fiction following the friendship of two girls, the daughter of lightkeepers, as they grow up on the Australian cape in the 1880s. While I was a bit dissatisfied with the novel, I loved the portrayal of the female friendship and its growth. I think many readers will find this novel moving.
Phoenix Descending by Dorothy Dreyer is an NA Fantasy about a world plagued by the Phoenix Fever and The Undead, and a woman willing to do whatever to heal her family. The story was enjoyable & full of adventure, however, I found it lacking in world-building and character development.
My second read from Murakami! A Wild Sheep Chase by Haruki Murakami is far more adventurous and straightforward than Kafka On The Shore. It's a fun read but not as hard hitting as Kafka was for me.
---
ARCs & BACKLOGGED READS
I believe my ARCs have gone down considerably since I did take off a few back-listed ones – requested during my newbie blogger years. Gosh, never am I repeating that mistake again!
For March, I read three ARCs! Taking my review copies down to 20 review copies for 2018 and 14 backlogged copies!
With regards to Beat the Backlist 2018, I thought I did pretty alright considering five of the read books are backlogged. Of course, for the next month, I plan on tackling as many backlogged ARCs and the upcoming April & May review copies I have.
This is a link up to Avalinahs Books State of the ARC meme and Novel Knight's Beat The Backlist 2018 meme
A MONTH IN PICTURES
ON THE BLOG
Book Reviews: 
Recommendations:
Discussions:
Author Interviews: 
FAVOURITE POSTS OF THE MONTH
This is a link up to Kristin Krave Books' monthly meme
How has March treated you? Any April releases you're looking forward to?
Connect with me on twitter || instagram || goodreads || facebook