Happy weekend, my dreamers! Before we finally end our March, I wanted to welcome all my new followers!
And hello, my older followers!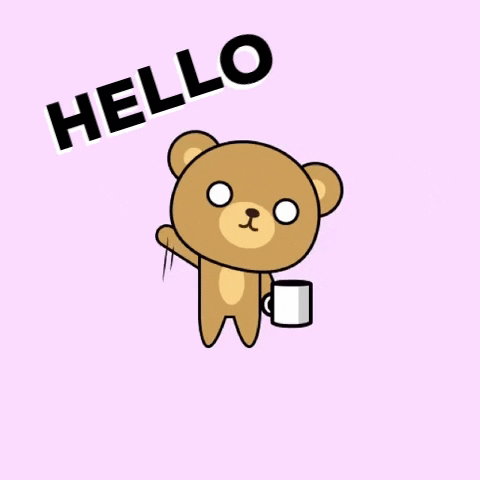 I thought it would be a wonderful idea to re-acquaint myself with you, get more personalized and be more open here on the blog. Let's make April a month of getting to know each other better and creating friendships!
---
I found this tag from Kristin @ Kristin Kraves Books and was immediately interested in trying it! I love that this tag gets a bit personal and give you a sort of 'behind the blogger' peek.
Rules:
1. Answer the questions below
2. Credit the creator Jamie @ALittleSliceofJamie
3. Tag at least 5 people
4. Have fun!
Where do you typically write your blog posts?
Always at a table! I have a small desk in the room where I write most of my posts.
How long does it generally take you to write a book review?
Oh gosh, it can range from an hour to a few days! It really depends on how much I was impacted by the book. I usually start out by writing a bullet point review and from there on I flesh out my thoughts.
When did you start your book blog?
I started somewhere in 2017. I don't remember when exactly though!
What is the worst thing about having a book blog in your opinion?
Having to balance your different social media. Along with my book blog, I also have to post on Insstagram and Twitter. At least, with Twitter, I can schedule posts on Buffer and move on. But not so with Instagram, especially when my photos lean more towards the Photoshop creative style. It's a lot of hard work having to balance writing your blog posts then finding not just the time but also the perfect lighting and space for photography.
Along with that is staying relevant. This is something I've struggled with during my first months in blogging. When I started I was so overwhelmed with the popularity of Young Adult books and believed that I would need to read only YA in order for my blog to grow. How wrong I was! Although I still do read a fair amount of YA books, I no longer feel obligated to pick up the hyped and new releases.
What is the best thing about having a book blog in your opinion?
Book blogging has been very helpful and a positive influence on my mental health. I've met many beautiful souls, have discovered fictional characters I can relate to, and discovered a passion I didn't realize was in me.
What blog post have you had the most fun writing so far?
My favourite so far has got to be Let's Talk Abuse and Rape in YA Fantasy. It was also one of the toughest post I've written but, like I said, I wanted to start a conversation and create a safe space on my blog for my readers.
What is your favourite type of blog post to write?
I enjoy writing discussion posts a lot! It serves as a learning experience for me as well.
When do you typically write?
Either during the evenings or in the early mornings. Mostly, early mornings because they're peaceful.
Do you review every book you read?
Yes, I try to! Even if it's just a line or two.
How do you write your book reviews? With a cup of coffee or tea? With Netflix? Cuddled with your fur baby?
Mmmm…at my small desk with something to drink. Coffee, if it's in the morning or tea in the evenings. Other times, it's just a cup of water.
When do you write your book reviews? Right after finishing the book? Two weeks after finishing the book?
I usually take some time before reviewing a book. I don't let a review go unwritten for more than a week or two. I find that, if I don't write it within that time span, I forget the important points I want to relate.
How often do you post?
 I post four times a week! The type of posts vary but I always try to make it one discussion, one review, and one book tag or blogging meme during the week. Then a weekly update on Sundays. However, I'm planning on experimenting with a few "updates" during the month of April.
Do you review every book you read? What's your favourite thing about book blogging?
Let's be friends!
instagram || twitter || goodreads || facebook