Bookworms are a species on their own. If it's not hiding in our blanket forts, we're out terrorizing good citizens because we found a bookstore coupon tucked in our elbow creases.
It really isn't as bad as it sounds as long as you offer them some pastry afterwards.
Hardcore bookworms – are there really any soft-cored ones? – obsess about books day in and day out translating our little ticks into habits, and creating war zones of bookish discussions. And while I do these little bits, there are few bookworm habits that I don't do.
So, take a seat and read on! You can judge me for these if you'd like.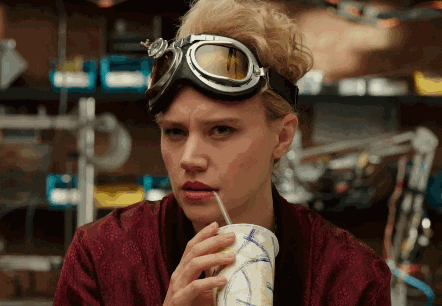 PRE-ORDER NEW RELEASES
As tempting as the pre-order goodies are, I've never pre-ordered a book before! I'm a very indecisive person who barely decide if she wants oatmeal and cereal for breakfast much less decide on buying a brand new shiny!
BUYING SEVERAL EDITIONS OF A FAVOURITE BOOK
I wish! This is one of those moments where I look at my wallet and beg for a miracle. I'm kidding. I don't really buy redone covers for books because I'm pretty sure I'd be too afraid to read it and I don't like having books solely for display purposes.
NOT MARKING THE BOOKS
Yes, I'm a filthy bookworm.
Bookworms will probably hate me for this, I bet. I highlight and take notes in my books because I like to look back on old books and sort of…get a feel of how I felt back then. Re-reading highlighted passages and seeing if they still make me feel the same way. It's more of a sentimental habit.
LISTENING TO AUDIOBOOKS
I'll admit, I'm actually scared of audiobooks! I don't know if I'll be able to concentrate as well as I do with a physical book. Will I need to constantly rewind back to one part? What if I don't understand the narrator very well?
There's a lot to be considered here, guys. I'm not completely averse to audiobooks though, it's just that right now I don't see the need for them.
PARTICIPATE IN A BUDDY READ
I see many bloggers and bookworms doing this! It sounds like a wonderful experience but do I have the right emotions to invest, not just in a book, but in a fellow bookworm?  It's a double monstrosity aimed at my poor, little heart.
No, but seriously, I do plan on having a buddy read someday when the worry of a thesis is not looming over my head.
COORDINATE MY BOOKSHELVES
Rainbow shelves? Colour coordinated? Genre coordinated? Funko pops? Enamel Pins?
No, no, no. My bookshelf is simply a stack of paperbacks proudly filling the air with their musty page smells (what is the scent of a page called?) There's only one bookshelf in the house which also houses several knick-knacks besides the books. It's simply a cluttered space of old, mismatched books.
KEEP TRACK OF UPCOMING RELEASES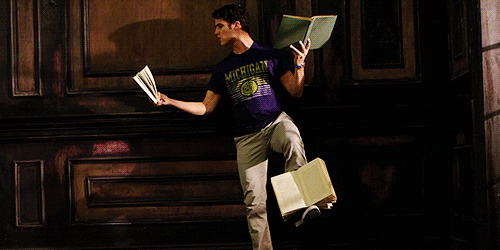 I can barely remember my anniversary, please. Perhaps it's just me but I don't get as hyped about new releases as everyone else. I'm always late to the party anyways. Unless it's for a review copy, I don't keep track of upcoming books. I might add them to my Goodreads TBR – if I REALLY am interested – but other than that, nope!
COLLECT BOOKISH MERCHANDISES
There are so many wonderful merchandises on sale out there! My favourites are the bookish jewelry and tote bags, but I haven't bought any for myself.
For one, since I read a lot of indie books – ones that aren't as popular – I don't find bookish merchandises related to these indie books. Though there are a lot for the classic books I love, so there's that!
Whatever you choose to do as a bookworm, you go you! Just make sure you return your library books on time and wipe down your shelves every week; keep your Kindle always charged and candles away from books.
Disobey and I'm calling the Pages & Ink Police on you.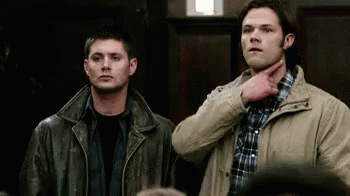 Share with me some of your bookworm habits! Or is there one that you don't relate to?
Connect with me on instagram || goodreads || twitter