I found this little tag over on Marie @DrizzleandHurricaneBooks. I wanted to be a little more personal on my blog, so I can give you an idea of who I am and hopefully establish friendships with my readers.
So this tag is called The Book Blogger Test Tag.
Rules:
Thank the person who nominated you and add a link to their blog
Answer the questions asked on this post
Nominate at least five people to do it also
Let your nominees know you nominated them
Describe your perfect reading spot
I've always wanted a window seat in my house. Somewhere that's cool with some hanging plants, maybe, or looking over a garden. I want it to have a small nearby bookshelf with a drawer beneath the seat to store a blanket and cushions.
Another ideal reading nook would be a secret library of sorts! A small space with a window seat. A section where I can have a kettle, my collection of tea or coffee, and some snacks. And a small desk should inspiration hit!
Tell us 3 book confessions
The classics are always my go-to books whenever I need a pick me up.
I prefer visiting secondhand bookstores and mostly buy new releases from online stores.
I don't buy new releases on the day of publication. If I do, they're always e-copies because I'm indecisive and worry about not liking the book.
When was the last time you cried during a book?
Why would you remind me of this?
I've ugly cried to two books, so far. Like real heart wrenching, animalistic sobbing. The first was when I read The Perks of Being a Wallflower by Stephen Chbosky.
I saw that one coming because at the time when I read this book I was in an abusive relationship. Wallflower made me cry because certain scenes of the book felt so similar to my experiences and to read of them from someone else's perspective? That is…it makes you realize how terrible things really are. Wallflower gave me the courage – a year later, albeit – to leave.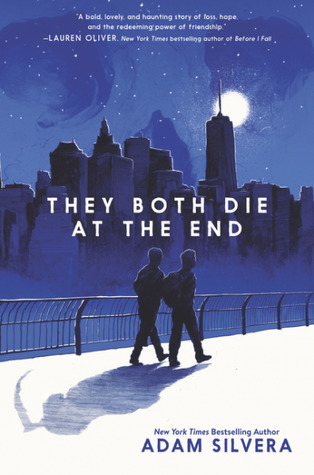 The second book is They Both Die At The End by Adam Silvera. How could anyone not cry to that book?
How many books are on your bedside table?
I have a lot of academic journals and text books on my table.  But for the past few days, my copy of William Shakespeare's plays has been on the table. I started reading Macbet but then suddenly left it as I got busier with my thesis, on top of that, I also wanted an easier read.
What's your favourite snack to eat while you are reading?
I don't eat while reading because I'm worried of dirtying the pages or my Kindle screen. So I settle for a cup of tea or coffee. Mostly tea.
Name 3 books you would recommend to everyone.
For historical fictions fans, I'd recommend reading The Book Thief by Markus Zusak. If you enjoy reading the classics with a dash of hardcore vengeance, The Count of Monte Cristo by Alexander Dumas. And if you want to know me better, start reading The Wheel of Time series so I can build a fan-club.
Show us a picture of your favourite bookcase on your bookshelf!
This isn't exactly a bookshelf but more of a shelf in my cupboard. Here I keep all my favourite books.
Describe how much books mean to you in just three words.
Comfort. Chaos. Inspiration.
---
For this test, I tag
What's one book you'd recommend I read? Do you snack while reading?
Connect with me on instagram || goodreads || twitter
---
Disclaimer: Text dividers from Freepik. Camillea Reads uses affiliate links, which means that, at no cost to you, I receive a small commission whenever purchases are made using the links.