Mabuhay, friends!
Today I'm bringing you a book that I've been highly anticipating! I've been following Talem Press ever since I read The Oremere Chronicles by Helen Scheurer. I wanted to read The Ninth Sorceress because I love reading books about old gods rising. The Ninth Sorceress turned out to be more than that as it delved into found family relationships and deciding one's path. I loved the main character a lot and can't wait for book two's release!

THE NINTH SORCERESS BY BONNIE WYNNE
BOOK ONE OF THE PRICE OF MAGIC
In the blackest dungeon of the Clockwork City, a prisoner lies bound in silver shackles. Who is she? And why are the wizards so afraid of her?
Seventeen-year-old Gwyn has no family and no past. Apprenticed to a half-mad herbalist, she travels the snow-blasted High Country, hawking potions in a peddler's wagon. Her guardian hides her from the world like a dark secret, and she knows better than to push for answers.
But when she discovers she is hunted by the goddess Beheret, Gwyn is drawn into a deep and ancient tale: of chained gods and lost magic, of truths long buried and the rising of a war she never could have imagined.
Wizards and their magic-sniffing hounds pursue her – as does a stranger in a smiling mask, who calls her by an unfamiliar name…
But what really terrify her are the dangerous gifts she's spent her life suppressing. Now, Gwyn must step out of the shadows and take charge of her destiny – even if the price is her own soul.
The opening of The Ninth Sorceress began strongly and continued so throughout the entire book. The book has a solid plot beginning with a woman held captive by wizards. We don't know who she is or what crime she has committed, all we know is that the wizards are afraid of her and are as curious as us about her story.
The next chapter takes us to the present where we follow a 17 years old Gwyn who is apprenticed to Ascepcis, a herbalist. Gwyn and her guardian (I'd say foster-father) travel around the country selling their homebrewed potions. After a horrible accident, Gwyn finds herself on the run from a group of wizards who mean to capture her for the goddess Beheret but Gwyn doesn't know why the old goddess wants her so badly. But Gwyn is afraid enough to place her trust in Lucian, a shapeshifter and alleged friend to Ascepis.
The Ninth Sorceress play with the chosen one trope, however, is Gwyn really the chosen one when all her powers are destructive? Upon finding out what she is, Gwyn is hit with anxiety and she feels her life is not in her control anymore. I found this particular sub-plot to be well written because the author delves into Gwyn's anxiety and how she struggles with herself. Gwyn's development over the series is gradual. When we first meet her she is willful but hesitant and after an attack that almost killed her, Gwyn's anxiety just sky-rockets. Yet she pushes to take back control of her life, and when she does that she discovers bigger secrets that off-balance her. I admired how Gwyn questioned things and even when her world turned upside down, she decided that if it was to be that way, she would find some way to remain true to herself.
Our other characters are just as interesting but their backgrounds are not fully revealed. Gwyn's relationship with Ascepis is one that we've only seen through Gwyn's memories. However, we know that the two share a strong bond and in spite of their formality, they truly care about each other. I love the found family trope, so I hope we come to learn more about the two in the next book. Lucian is Gwyn's shapeshifter and is the one she grows closest to. Their relationship begins on rocky foot as they were forced into each other's lives. It's so cute to read about how they blossomed into friends and I would like to think there's something going on there. But, honestly, even if there isn't any romance their relationship is very, very sweet and you will love it. Faolan is Gwyn's wizard master who also teaches her necromancy! You'll either love him or hate him. Enough said. There are many more characters that will be introduced but I'm not going to say for the sake of keeping this a non-spoiler review.
Now, to the world-building. If you have read books like The Bone Witch series or Spin The Dawn, and was in awe of the world-building, then The Ninth Sorceress is for you. The Ninth Sorceress boasts a rich and complex history. I'll admit that I got a little bit confused in between since I was reading on my Kindle and couldn't just flip back to the map whenever I wanted to. Besides that, The Ninth Sorceress introduces us to a faction of wizards, the secret magic of shapeshifters, the fear of necromancy, and magical lore about gods being betrayed. However, even after finishing the book I felt like I had only had a taste of the world Bonnie Wynne created. Still, it was beautiful to immerse myself in a new world and come up with a thirst for more. There is so much potential in the world-building that I, honestly, would love to read a different story set in the same world.
While I enjoyed this, I understand that it may not be for many. The book does have a lot of sub-plots that are unanswered. At a point, it felt like there was just a lot of information to keep in mind. I believe it would have been better for the book to have moved slower, to give time for the plots to unravel naturally and allow readers the chance to move along with the characters. I believe The Ninth Sorceress is a book that would have done very well if it had been lengthier.
Overall, I enjoyed The Ninth Sorceress very much. It's a book about one's identity and how discovering yourself won't always be pleasant; that sometimes you will be faced with uncomfortable truths but it is what we chose to do with these truths that will carve out our path.
ABOUT THE AUTHOR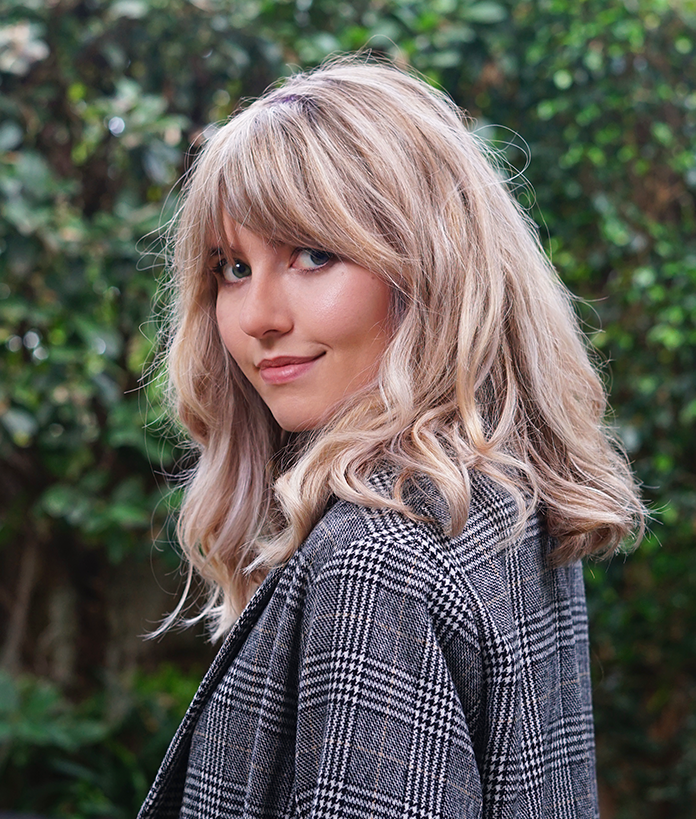 Bonnie Wynne is a writer of science fiction and fantasy. She completed a Bachelor of Arts in Communication (Writing and Cultural Studies) at UTS in 2007, and studied law at the University of Sydney.
In 1998, her short story "The Rainforest Kids" was published in the "Fantasy and Beyond" Short Story Collection. She was a finalist in the Taronga Zoo Short Story Competition the same year, and in 2000 won the Hornsby Ku-ring-gai Young Writers Competition with her dystopian tale of roving gangs.
She lives in Sydney with her cocker spaniel, Percival Hector (Canine Inspector).
Would you read The Ninth Sorceress?
What's your favourite magic system to read about?
If you enjoy my work here at Camillea Reads, consider helping me with my medications and savings by donating to my ko-fi or subscribing to my Patreon!