Contemporary is a genre I very often overlook.
A lot of the contemporaries I had read as a teenager were very generic and not at all to my taste. I wasn't (and still am not) a fan of romance – which many books revolved around back then – and the characters were all white unrelatable*.
But to completely write off contemporaries? That was a big mistake on my part. I don't recall what was the first book** I read that got me back into contemporary but recently I've been wanting to explore that genre even more.
I find that with contemporary reads I am easily drawn into ones that are heavy – whether by dealing with social conflict, LGBT+ and POC experiences, mental illness, and so on. These are the books I enjoy most because they are the ones I learn from. This, in now way, undermines the hard work and message of lighter contemporary reads; many of them are simply not for me.
So, I did what I do best and challenged myself!
I want to read more contemporary books written by and for marginalized communities. I say, marginalized communities because I don't want to limit myself to just POC stories. As an inter-sectional feminist, I would be a mistaken to think that social issues only relate to race and the LGBT+ community. 
Aaaaaaaaanyway!
This week I would like to share some upcoming contemporary reads written by people of colour. I've also noted down the representation the books have, however, this assumption is based from the book's blurb, reviews, and the author's website. If I have made a mistake, please contact me so I can fix it!
But this post wouldn't be fun if it was only about me and my wants, right? So I've also included THIRTEEN RECOMMENDATIONS from super cool bookworms. Trust me, they're legit!
*I believe, I'm having the same trouble with historical fiction! But that's a story for another time!
**I think it was A Thousand Splendid Suns by Khaled Hosseini.

LAURA DEAN KEEPS BREAKING UP WITH ME
BY MARIKO TAMAKI & ROSEMARK VALER-O'CONNELL
Release Date: May 7, 2019
Laura Dean, the most popular girl in high school, was Frederica Riley's dream girl: charming, confident, and SO cute. There's just one problem: Laura Dean is maybe not the greatest girlfriend. 
Reeling from her latest break up, Freddy's best friend, Doodle, introduces her to the Seek-Her, a mysterious medium, who leaves Freddy some cryptic parting words: break up with her. But Laura Dean keeps coming back, and as their relationship spirals further out of her control, Freddy has to wonder if it's really Laura Dean that's the problem. Maybe it's Freddy, who is rapidly losing her friends, including Doodle, who needs her now more than ever. Fortunately for Freddy, there are new friends, and the insight of advice columnists like Anna Vice to help her through being a teenager in love.
Representation: Asian, F/F Romance || Themes: Academia, Toxic relationships
---
WITH FIRE ON HIGH BY ELIZABETH ACEVEDO 
Release Date: May 7, 2019
With her daughter to care for and her abuela to help support, high school senior Emoni Santiago has to make the tough decisions, and do what must be done. The one place she can let her responsibilities go is in the kitchen, where she adds a little something magical to everything she cooks, turning her food into straight-up goodness. Still, she knows she doesn't have enough time for her school's new culinary arts class, doesn't have the money for the class's trip to Spain — and shouldn't still be dreaming of someday working in a real kitchen. But even with all the rules she has for her life — and all the rules everyone expects her to play by — once Emoni starts cooking, her only real choice is to let her talent break free.
Representation: Latino, Single Mother || Themes: Academia, Teenage Motherhood
---
QUEENIE BY CANDICE CARTY-WILLIAMS
Release Date: June 4, 2019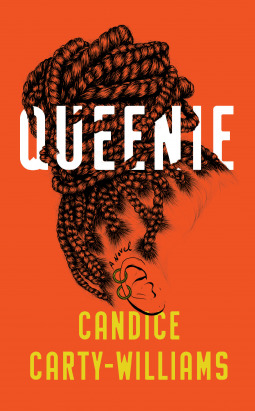 Queenie Jenkins is a 25-year-old Jamaican British woman living in London, straddling two cultures and slotting neatly into neither. She works at a national newspaper, where she's constantly forced to compare herself to her white middle class peers. After a messy break up from her long-term white boyfriend, Queenie seeks comfort in all the wrong places…including several hazardous men who do a good job of occupying brain space and a bad job of affirming self-worth.
As Queenie careens from one questionable decision to another, she finds herself wondering, "What are you doing? Why are you doing it? Who do you want to be?"—all of the questions today's woman must face in a world trying to answer them for her.
Representation: Jamaican British 
Themes: Identity, Mental Health & Trauma
---
THIS TIME WILL BE DIFFERENT BY MISA SIGIURA
Release Date: June 4, 2019
Katsuyamas never quit—but seventeen-year-old CJ doesn't even know where to start. She's never lived up to her mom's type A ambition, and she's perfectly happy just helping her aunt, Hannah, at their family's flower shop. She doesn't buy into Hannah's romantic ideas about flowers and their hidden meanings, but when it comes to arranging the perfect bouquet, CJ discovers a knack she never knew she had. A skill she might even be proud of.  Then her mom decides to sell the shop—to the family who swindled CJ's grandparents when thousands of Japanese Americans were sent to internment camps during WWII. Soon a rift threatens to splinter CJ's family, friends, and their entire Northern California community; and for the first time, CJ has found something she wants to fight for.
Representation: Japanese || Themes: Immigration, Family
---
Release Date: June 4, 2019
AYESHA SHAMSI has a lot going on.  Her dreams of being a poet have been set aside for a teaching job so she can pay off her debts to her wealthy uncle. She lives with her boisterous Muslim family and is always being reminded that her flighty younger cousin, Hafsa, is close to rejecting her one hundredth marriage proposal. Though Ayesha is lonely, she doesn't want an arranged marriage. Then she meets Khalid who is just as smart and handsome as he is conservative and judgmental. She is irritatingly attracted to someone who looks down on her choices and dresses like he belongs in the seventh century. 
When a surprise engagement between Khalid and Hafsa is announced, Ayesha is torn between how she feels about the straightforward Khalid and his family; and the truth she realizes about herself. But Khalid is also wrestling with what he believes and what he wants. And he just can't get this beautiful, outspoken woman out of his mind. 
Representation: Muslim || Themes: Modern retelling of Pride & Prejudice
---
NATALIE TAN'S BOOK OF LUCK AND FORTUNE BY ROSELLE LIM
Release Date: June 11, 2019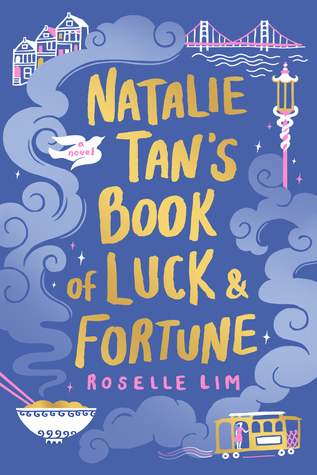 At the news of her mother's death, Natalie Tan returns home. The two women hadn't spoken since Natalie left in anger seven years ago, when her mother refused to support her chosen career as a chef. Natalie is shocked to discover the vibrant neighborhood of San Francisco's Chinatown that she remembers from her childhood is fading, with businesses failing and families moving out. She's even more surprised to learn she has inherited her grandmother's restaurant. The neighborhood seer reads the restaurant's fortune in the leaves: Natalie must cook three recipes from her grandmother's cookbook to aid her struggling neighbors before the restaurant will succeed. Unfortunately, Natalie has no desire to help them try to turn things around–she resents the local shopkeepers for leaving her alone to take care of her agoraphobic mother when she was growing up. But with the support of a surprising new friend and a budding romance, Natalie starts to realize that maybe her neighbors really have been there for her all along.
Representation: Chinese || Themes: Friendship, Identity
---
THE GRIEF KEEPER BY ALEXANDRA VILLASANTE
Release Date: June 11, 2019
Seventeen-year-old Marisol has always dreamed of being American, learning what Americans and the US are like from television and Mrs. Rosen, an elderly expat who had employed Marisol's mother as a maid. When she pictured an American life for herself, she dreamed of a life like Aimee and Amber's, the title characters of her favorite American TV show. She never pictured fleeing her home in El Salvador under threat of death and stealing across the US border as "an illegal", but after her brother is murdered and her younger sister, Gabi's, life is also placed in equal jeopardy, she has no choice, especially because she knows everything is her fault. If she had never fallen for the charms of a beautiful girl named Liliana, Pablo might still be alive, her mother wouldn't be in hiding and she and Gabi wouldn't have been caught crossing the border. But they have been caught and their asylum request will most certainly be denied. With truly no options remaining, Marisol jumps at an unusual opportunity to stay in the United States. She's asked to become a grief keeper, taking the grief of another into her own body to save a life. It's a risky, experimental study, but if it means Marisol can keep her sister safe, she will risk anything. She just never imagined one of the risks would be falling in love, a love that may even be powerful enough to finally help her face her own crushing grief.
Representation: Salvadoran, PTSD, F/F Romance || Themes: Sibling relationships, Immigration 
---
THE DOWNSTAIRS GIRL BY STACEY LEE
Release Date: June 11, 2019

By day, seventeen-year-old Jo Kuan works as a lady's maid for the cruel daughter of one of the wealthiest men in Atlanta. But by night, Jo moonlights as the pseudonymous author of a newspaper advice column for the genteel Southern lady, "Dear Miss Sweetie." When her column becomes wildly popular, she uses the power of the pen to address some of society's ills, but she's not prepared for the backlash that follows when her column challenges fixed ideas about race and gender.
While her opponents clamor to uncover the secret identity of Miss Sweetie, a mysterious letter sets Jo off on a search for her own past and the parents who abandoned her as a baby. But when her efforts put her in the crosshairs of Atlanta's most notorious criminal, Jo must decide whether she, a girl used to living in the shadows, is ready to step into the light. 
Representation: Chinese || Themes: Immigration

Thank you to the lovely people on Twitter who answered my query and gave us some lovely recommendations!
Note: The synopses are excerpts from the Goodreads blurb.
10 00 p.m.: Lucky is the biggest K-pop star on the scene, and she's just performed her hit song "Heartbeat" in Hong Kong.
11 00 p.m.: Jack is sneaking into a fancy hotel, on assignment for his tabloid job that he keeps secret from his parents. On his way out of the hotel, he runs into a girl wearing slippers, a girl who is single-mindedly determined to find a hamburger. He's maybe curious.
Autumn always knew exactly who she was—a talented artist and a loyal friend. Shay was defined by two things: her bond with her twin sister, Sasha, and her love of music. And Logan always turned to writing love songs when his love life was a little less than perfect. But when tragedy strikes each of them, somehow music is no longer enough. Now Logan can't stop watching vlogs of his dead ex-boyfriend. Shay is a music blogger struggling to keep it together. And Autumn sends messages that she knows can never be answered. Despite the odds, one band's music will reunite them and prove that after grief, beauty thrives in the people left behind.
Jasmine and Chelsea are sick of the way women are treated even at their progressive NYC high school, so they decide to start a Women's Rights Club. With such positive support, the club is also targeted by online trolls. When things escalate, the principal shuts the club down. Jasmine and Chelsea will risk everything for their voices—and those of other young women—to be heard.
After too many lies and with trouble on her heels, Bina finds herself on the side of the road again, the city of her dreams calling for her. She has an old suitcase, a fresh black eye, and a room waiting for her at Catherine House, a young women's residence in Greenwich Village with a tragic history, a vow of confidentiality, and dark, magical secrets. There, Bina is drawn to her enigmatic downstairs neighbor Monet, a girl who is equal parts intriguing and dangerous. As Bina's lease begins to run out, and nightmare and memory get tangled, she will be forced to face the terrible truth of why she's come to Catherine House and what it will take for her to leave.
There, she is determined to find her mother, the bird. In her search, she winds up chasing after ghosts, uncovering family secrets, and forging a new relationship with her grandparents. And as she grieves, she must try to reconcile the fact that on the same day she kissed her best friend and longtime secret crush, Axel, her mother was taking her own life. Alternating between real and magic, past and present, friendship and romance, hope and despair, The Astonishing Color of After is a novel about finding oneself through family history, art, grief, and love.
Darius Kellner speaks better Klingon than Farsi, and he knows more about Hobbit social cues than Persian ones. He's about to take his first-ever trip to Iran, and it's pretty overwhelming–especially when he's also dealing with clinical depression, a disapproving dad, and a chronically anemic social life. Sohrab makes sure people speak English so Darius can understand what's going on. He gets Darius an Iranian National Football Team jersey that makes him feel like a True Persian for the first time. Sohrab calls him Darioush–the original Persian version of his name–and Darius has never felt more like himself than he does now that he's Darioush to Sohrab. When it's time to go home to America, he'll have to find a way to be Darioush on his own.
Sweetie loves her parents, but she's so tired of being told she's lacking because she's fat. She decides it's time to kick off the Sassy Sweetie Project, where she'll show the world (and herself) what she's really made of. Ashish and Sweetie both have something to prove. But with each date they realize there's an unexpected magic growing between them. Can they find their true selves without losing each other?
Kimi Nakamura loves a good fashion statement. She's obsessed with transforming everyday ephemera into Kimi Originals: bold outfits that make her and her friends feel brave, fabulous, and like the Ultimate versions of themselves. But her mother sees this as a distraction from working on her portfolio paintings for the prestigious fine art academy where she's been accepted for college. So when a surprise letter comes in the mail from Kimi's estranged grandparents, inviting her to Kyoto for spring break, she seizes the opportunity to get away from the disaster of her life. What begins as a trip to escape her problems quickly becomes a way for Kimi to learn more about the mother she left behind, and to figure out where her own heart lies.
Rachel hates Sana. Rachel was the first girl Sana ever asked out, but Rachel thought it was a cruel prank and has detested Sana ever since. Told in alternative viewpoints and inspired by classic romantic comedies, this engaging and edgy YA novel follows two strong willed young women falling for each other despite themselves.
Susan is the new girl—she's sharp and driven, and strives to meet her parents' expectations of excellence. Malcolm is the bad boy—he started raising hell at age fifteen, after his mom died of cancer, and has had a reputation ever since. Susan's parents are on the verge of divorce. Malcolm's dad is a known adulterer. Susan hasn't told anyone, but she wants to be an artist. Malcolm doesn't know what he wants—until he meets her.  Love is messy and families are messier, but in spite of their burdens, Susan and Malcolm fall for each other. The ways they drift apart and come back together are testaments to family, culture, and being true to who you are.
Alice had her whole summer planned. Non-stop all-you-can-eat buffets while marathoning her favorite TV shows (best friends totally included) with the smallest dash of adulting–working at the library to pay her share of the rent. The only thing missing from her perfect plan? Her girlfriend (who ended things when Alice confessed she's asexual). Alice is done with dating–no thank you, do not pass go, stick a fork in her, done. But then Alice meets Takumi and she can't stop thinking about him or the rom com-grade romance feels she did not ask for (uncertainty, butterflies, and swoons, oh my!). When her blissful summer takes an unexpected turn, and Takumi becomes her knight with a shiny library employee badge (close enough), Alice has to decide if she's willing to risk their friendship for a love that might not be reciprocated—or understood.
Babe Vogel loves living in her lighthouse home in the sleepy Maine beach town of Oar's Rest and being a barista at the Busy Bean, but she's totally freaking out about how her life will change when her two best friends go to college in the fall. And when a reckless kiss causes all three of them to break up, she may lose them a lot sooner. On top of that, her ex-girlfriend is back in town, bringing with her a slew of memories, both good and bad. And then there's Levi Keller, the cute artist who's spending all his free time at the coffee shop where she works. Levi's from out of town, and even though Babe knows better than to fall for a tourist who will leave when summer ends, she can't stop herself from wanting to know him.
Rumi Seto spends a lot of time worrying she doesn't have the answers to everything. What to eat, where to go, whom to love. But there is one thing she is absolutely sure of—she wants to spend the rest of her life writing music with her younger sister, Lea.
Then Lea dies in a car accident, and her mother sends her away to live with her aunt in Hawaii while she deals with her own grief. Now thousands of miles from home, Rumi struggles to navigate the loss of her sister, being abandoned by her mother, and the absence of music in her life. With the help of the "boys next door"—a teenage surfer named Kai, who smiles too much and doesn't take anything seriously, and an eighty-year-old named George Watanabe, who succumbed to his own grief years ago—Rumi attempts to find her way back to her music, to write the song she and Lea never had the chance to finish.

WHAT ARE SOME OF YOUR FAVOURITE CONTEMPORARIES? WHAT IS YOUR FAVOURITE TROPE IN CONTEMPORARY READS?