Covers from the 1990s now look colourful and almost too busy (the wardrobe of the Fresh Prince of Bel Air would be a close aesthetic comparison). – Holly Connolly
Is Social Media Influencing Book Cover Design? is the title of a recent Guardian article which mentions Bookstagram and how bookstagrammers tend to buy the more "aesthetically pleasing" designed books, which is not entirely untrue. I've often picked up a book solely for its cover, and some have remained on my shelves for months without being read. Maybe I will never really read them, but having them on my shelf makes me happy. It's like having a small piece of art decorating my home.
Besides, beauty is a subjective matter. What I might consider an ugly cover is a treasure to someone else.
One commenter states that they can "sort of see the validity of that for a huge house with shelves to fill. But in somebody's poky flat they can't even fill a couple of Ikea shelves with books they've actually read?"
This statement is problematic because it  implies, correct me if I'm wrong, that only rich people are allowed to buy the pretty things. To look down on people who buy books simply for their covers or for Bookstagram is another example of elitism in the bookworm community.
Just a look at the book database of Wheelers, an online supplier of books to public libraries in Australia, shows that in the last three months around 11,000 Children's and Young Adult books have been published. This is not accounting for adult fiction, non-fiction, ebooks, and indie reads. So, with hundreds of books are being published on a monthly basis – Goodreads has a list of 200 popular titles for July, 2018 alone – one's book needs to be an extrovert. It needs to screams its contents and attract attention.
A cover can't change the contents of its book, but it can be a reader's first impression of the book's identity, especially with social media; as (Rachel) Willey says: "People now see covers before they get released, before even going to a bookstore."
A beautifully designed book shows that the publisher cared enough about the book and its story. In a way, it shows that the publisher understood the story enough to visualize it. And what better way to market the book than with the largest social media, Instagram!
Now, in regards to social media's influence, specifically Bookstagram, one has to first understand that a Bookstagram is more often than not a marketing platform. The bookstagram hashtag already has 23.3 million posts. But of course, targeting Bookstagram isn't enough.
One of the comments on The Guardian article considers, what they term as, the "women-only clubs" of Bookstagram to be a very problematic concept. Why?
Because they "order their freaking books on shelves by their colour."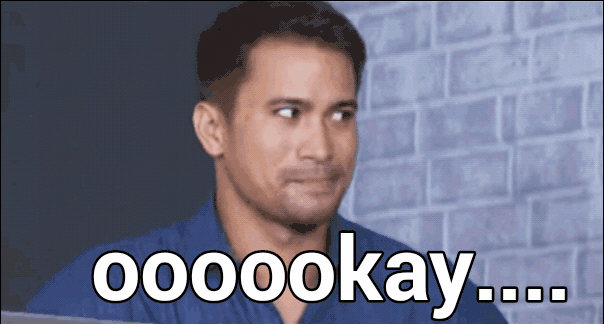 "Most beautiful, good things are done by women people scorn." – Gillian Flynn
Firstly, Bookstagram can be and is a business for many people. People should note that  books might not be selling without the recommendation of our "women-only clubs." I've read comments like these which undermine the women in Bookstagram because they consider it only a hobby. Any work done which is considered feminine, be it needlework, embroidery, knitting, and so on, is devalued because anything with such delicate finesse is an attack on masculinity, right?
Take a breathe and listen.
To the people who love brightening up their home with books, to the Bookstagrammers and BookTubers, to the collectors, whatever you decide to do with books is your personal choice. People can mock and comment all they want but they can't love a book the way you do. In fact, them mocking another bibliophile shows that their love for books is pure show. 
You are promoting literacy, you're uplifting years of hard-work, your art complements the novel. You give voice to the book and its author.
So slather on the glitter and the flowers, the look at me fonts, the daggers and the crowns, the neon and the leather! We've got an industry to resurrect! 
What is your experience with Bookstagram? What is the last book you bought because of its cover?
instagram || twitter || goodreads || facebook
If you enjoy my content, please consider donating to help me with medications and with running my blog!
or you can choose to use my affiliate links for Amazon and Book Depository.