Let's start the week by sharing some blogger love! Personally, I find that book blogs are not as appreciated as BookTube or Bookstragram, so I'm really glad for this week's prompt! Before you do, you can also check out my previous post called Titans of the TBR Pile where I list book reviewers who influence my own reading taste!
Top Ten Tuesday is a weekly meme hosted by Jana at That Artsy Reader Girl.
Holly @ Nut Free Nerd – Not only is she an amazing person but Holly has an amazing reading taste. Talk about goals, eh? Any book she recommends immediately gets added to my own TBR!
Shealea @ That Bookshelf Bitch – I enjoy Shealea's crisp writing. Her reviews are well detailed and she promotes some wonderful hidden gems!
Kate @ The Backwards Bookshelf – Kate is bold and honest in her opinions. She writes a lot on inclusivity in the book community, plus she also introduced me to Neil Gaiman! What's not to love about her??
Fanna @ Fannatality – I admire Fanna's outspoken nature very much! Besides books, she also provides writing advice.
Nandini @ Unputdownable Books – Nandini's tastes are very eclectic making her blog a beautiful place to scroll through. Along with her reviews she also specifies who would enjoy the book and how best to enjoy it!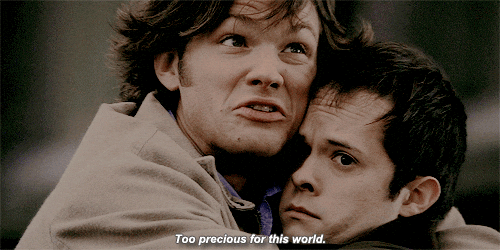 Simant @ Flipping Through The Pages – A mix of contemporary and historical fiction makes up Simant's book blog. I find that many of the books she recommends are focus on human relationships, and identity.
Andrea @ Andrea's Nirvana – Andy posts about books and lifestyle. I love the refreshing take her blog has! I got know Andrea as a friend during our buddy read of Haruki Murakami's A Wild Sheep Chase.
Avery @ Red Rocket Panda – Avery's blog is a treasure trove of diverse books. They also post discussions on contemporary social issues which I've found very educational. 
Ayla @ Books and Babbles – If you're a fan of Young Adult novels, Ayla is your go-to for YA old and new! Her photos are so beautiful, by the way.
JJ @ This Dark Material – Firstly, kudos to JJ's amazing header! I always pop by her blog whenever I'm in need of new reads to add to my shelf.
Let's drop names! Who's your favourite book blogger? What's a recent read you picked up because of a recommendation?
instagram || twitter || goodreads || facebook
If you enjoy my content, please consider donating to help me with medications and with running my blog!
or you can choose to use my affiliate links for Amazon and Book Depository.
Disclaimer: Text dividers are from Freepik. Camillea Reads uses affiliate links, which means that, at no cost to you, I receive a small commission whenever purchases are made using the links.