My First Readathon

– I took the OWLs Readathon in July and guess what! I actually stuck to my TBR! Kind of, really. The Magical Readathon was a fun ride! I'll be making a post about it soon. I read all five of the books I wanted which means I passed my O.W.Ls with an

Outstanding

grade! I do definitely plan on joining the N.E.W.Ts readathon as well.
Scheduling the Filipino Book Community Series – 

My planning for this particular series didn't go as I had initially planned it. A lot of obstacles came up but I'm glad to say that the series will be up and running this August!

I want to introduce the 

Indie Fantasy Addict's Summer Reading Challenge 

which is going on over at the Indie Fantasy Addict's Facebook group! If you'd love to discover more Fantasy books  (why wouldn't you?) and win some cool prizes, do join and help support some wonderful indie authors! The challenge will be going on until September 20, so there's more than enough time to join us!
4. July was a bit of a slow blogging month as I wasn't able to give Camillea Reads the much needed attention. But I think I did pretty well with my cutting down my ARCs. I've read and reviewed five ARCs for the month, so my stats are…
---
WHAT I READ
I've read 7 books || My recommended reads are:
Spinning Silver by Naomi Novik
Smoke and Iron (The Great Library #4) by Rachel Caine
The Zanna Function by Daniel Wheatley 
WHAT I SHARED
My favourite read of July goes, without a doubt, to Spinning Silver by Naomi Novik. I LOVED this beautiful fairy tale! Naomi Novik's writing was atmospheric and very elegant; her characters were very interesting, indeed, each with good intentions and hard choices ahead of them. It is a book filled with conflict and faith.
Smoke and Iron by Rachel Caine, and The Zanna Function by Daniel Wheatley  are two other books I would recommend. Although both have have an academic background setting, Rachel Caine reimagines a world where The Great Library rules while Daniel Wheatley gives us a world where people manipulate the foundations of science. Both are amazingly written and so worth reading!
I shared a review for The Boy at the Door by Alex Dahl, a psychological thriller set in Scandinavia. For those who enjoy reading crime fiction, I would urge you to pick it up! It focuses less on police investigation but rather delves into the psyche of a mother.
Other books I liked from this month are Accidental Witch by Lydia Sherrer; A Clash of Kings (A Song of Ice and Fire #2) by George R.R. Martin, Dead of Night by Michael Stanley, and The Other Child by Lucy Atkins.
For the I Heart Characters meme this month, I introduced readers to Iroh from Avatar: The Last Airbender, and shared Medusa's tragic backstory. I also got a little personal with the Brotherhood of the World Tag as I answered questions that gave readers a behind the scenes look for this blog!
My favourite post, though, has got to be my entry for Top Ten Tuesday: Books with Sensory Memories where I shared the Six Books Which Helped Me Heal.
---
WHAT I ACQUIRED
ARC Copies: Girls of Paper and Fire by Natasha Ngan; Not Even Bones by Rebecca Schaeffer; For Better and Worse by Margot Hunt
For Blog Tours: How We Learned to Lie by Meredith Miller; Overkill by Vanda Symon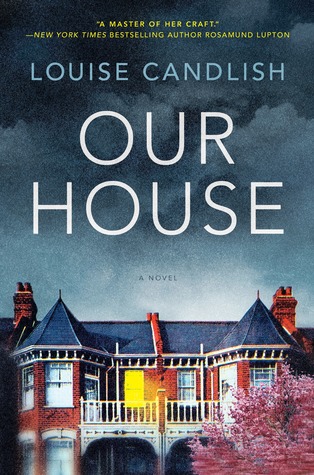 Kindle Reads: Hangman by Daniel Cole; Our House by Louise Candlish; Her Name Was Rose
Physical Books: Children of Blood and Bone by Tomi Adeyemi; Strange the Dreamer by Laini Taylor; American Gods by Neil Gaiman
---
AROUND THE BLOG!
Briana from Pages Unbound shares her tips on de-cluttering your bookshelves.
Melanie @ Melanie Loves Fiction lists the books she'd love to read after an adventure to Barnes & Nobles! I've personally never been to B&N, however, from what I've seen on IG they look just lovely!
Shelea @ That Bookshelf Bitch tackles the current talks on book piracy in a very innovative way! Rather than giving her thoughts on the issue, Shealea helps our fellow bloggers by providing resources – online, and in the Philippines!
Resh @ The Book Satchel shares five tips for a minimalist bookstagram over at Frolic Media.
On July 24, the Top Ten Tuesday prompt from That Artsy Reader Girl was about books with sensory memories. Many, many bloggers came up with creative posts for this prompt including AJ @ Read All The Things who shares some of her adventurous memories, Jessie @ Dwell in Possibility lists books she wish she could read for the first time, Suzanne @ The Bookish Libra talks about her childhood books, and Cait @ Paper Fury reveals she's just as human as us!
Camilla @ Reader in the Attic shares a personal post about Pride Month and what is happening in the A-Spectrum community.
Aimee @ Aimee, Always teaches us how to make a blogging schedule with FREE organization spreadsheets!
Shanti @ Weaving Waves Words recommends some fiction and non-fiction pairings.
Inside My Library Mind discusses the myths of trashy books and women's fiction.
How was your July? Did you discover an interesting read? Or met a new blogger? Share them with me!
instagram || twitter || goodreads || facebook
This post is a link up to Stacking the Shelves at Tynga's Reviews and Feed Your Fiction Addiction, and State of the ARC at Avalinahs Books.
If you enjoy my content, please consider donating to help me with medications and with running my blog!
or you can choose to use my affiliate links for Amazon and Book Depository.
Disclaimer: Text dividers are from Freepik. Camillea Reads uses affiliate links, which means that, at no cost to you, I receive a small commission whenever purchases are made using the links.