LIFE
While I did slack on my bookish end of things, May turned out to be a hectic month for me. In between getting the new kitten and tying up the final touches for my thesis manuscript, I feel like my mind has not found a single moment of calm. By the time you read this I'm already on my way to university to submit my final thesis manuscript.
Am I excited or am I EXCITED???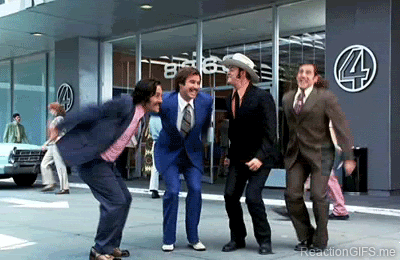 If you follow me on Instagram @camilleareads – which you should, by the way, because I make fun content! – you've already experienced a bombardment of kitten pictures and videos on my IG stories!
I'm sharing them here because who wants to miss out on kitten photos, right?
The little beast you see above is Yuki. He likes to steal my yoga mat, loves belly rubs, and also loves to bite off people's toes. He also gets his very own soundtrack when he's running around the room! And now that he's accustomed and settled in the house, it's time he gets his first bath here! Don't tell him that though, he already throws a tantrum whenever I leave the room.
---
Now that I'm officially free from academics work, I'll be going back to my WIP and writing poetry! Because of the wonderful feedback I got on my post of Ideal Character Mash-Ups, where I shared little stories, I wanted to incorporate this into my blog. It might not always be character mashups but I do hope it's something you will look forward to.
In regards with my poetry, I joined Tumblr again! My tumblr page is still bare but you can follow me @ofcamillea. Once I slowly get into the hang of things and readjust my routine, I'll be working on a small portfolio for my writing. You can always download my old chapbooks from Payhip. Heirloom and Flowers on the Moon are free, while Letters for Lucifer costs 150PHP (2 USD).
So, how do you guys feel about buying totes or mugs with my writing on them?
If I get a good enough audience with my writing, I do plan on selling some merchandise. The money received will mostly go for my medications and will also help me save up to establish my author platform.

NEW ARCs
BOOK HAUL
 I thought using a chart would be a fun way to keep track of my ARC progress, as well as shame me into being a better reviewer. This chart is as of May, 2018:
So far, I have 32 ARCs with 17 backlogged. That's actually an improvement from when I had around 49, I think? At least I'm keeping up with my written reviews! I know it shows two books are in need of reviewing but that's going to be a full series review. Anyway, This month I DNFed, two ARCs because I couldn't get into the writing. My reading has been a little slow this month but I'm hoping with more free time in June, I'll be able to improve upon that!
A MONTH IN PICTURES
ON THE BLOG
Reviews: 
You'll Miss Me When I'm Gone by Rachel Lynn Solomon
The Miniaturist by Jessie Burton
Discussions
My Not-So-Good Childhood Reading Habits
Writing Reviews: Who are they for?
The Top Six Books on my Wishlist
FAVOURITE POSTS
This is a link up to Kristin Krave Books' monthly meme
Let's be friends!
instagram || twitter || goodreads || facebook
Disclaimer: Text dividers are from Freepik. Camillea Reads uses affiliate links, which means that, at no cost to you, I receive a small commission whenever purchases are made using the links.