I'm glad to finally be back to blogging! I've missed the people and the atmosphere so much.
It's been a rough couple of days as you know the kitten my family rescued passed away. It hit me really hard considering I had nursed the kitten since the day it came to our house. Nights were given up to keeping the tiny thing warm and feeding it around the clock. If the kitten survived one week, I believed that it would live and grow healthy.
On the seventh afternoon the kitten passed away. Cruel, wan't it? Just when I started breathing easy about its survival the little one was taken.
I'm sharing this story because this kind of grief is new to me & I need a place to keep it for now. I had named him Aki and here's a picture of the little baby,
Next week I'll be adopting a new kitten. According to its current owner, it was found on the streets and she took it in but because she cannot care for it, she had to give it up for adoption. I'm hoping that by doing this I may give my mind something else to focus on. I'm really nervous about it, but also excited to home a new companion.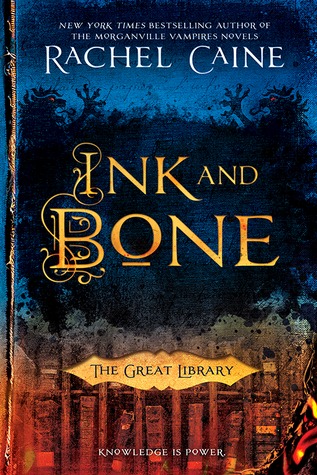 So, I'm currently reading Ink and Bone by Rachel Caine which is book one in The Great Library series. I'm aiming to finish the three books over the weekend or at least, the first two! I'm prepping myself for book four, Smoke and Iron, which is to be released this July! It's a really fun series which imagines a world where The Library of Alexandria still stands.
LAST WEEK ON THE BLOG
Tradition by Brendan Kiely & You'll Miss Me When I'm Gone by Rachel Lynn SolomonYou'll Miss Me When I'm Gone by Rachel Lynn Solomon are two books I would highly recommend! The former deals with rape culture in a private school setting while the latter pays tribute to sister relationships and discusses Huntingdon's disease.
I also posted a few confessions about my bad reading habits when I was a kid, so if you want to roast me give it a read!
ON THE GRAM 
In 1948 Najin and Calvin Cho, with their young daughter Miran, travel from South Korea to the United States in search of new opportunities. Wary of the challenges they know will face them, Najin and Calvin make the difficult decision to leave their other daughter, Inja, behind with their extended family; soon, they hope, they will return to her.
But then war breaks out in Korea, and there is no end in sight to the separation. Miran grows up in prosperous American suburbia, under the shadow of the daughter left behind, as Inja grapples in her war-torn land with ties to a family she doesn't remember. Najin and Calvin desperately seek a reunion with Inja, but are the bonds of love strong enough to reconnect their family over distance, time, and war? And as deep family secrets are revealed, will everything they long for be upended?
Told through the alternating perspectives of the distanced sisters, and inspired by a true story, The Kinship of Secrets explores the cruelty of war, the power of hope, and what it means to be a sister.
OUT & ABOUT
Holly @ Nut Free Nerd muses  on Blogging as a Feminist Space
Krysta @ Pages Unbound asks if the Internet has made libraries obsolete
May @ Forever & Everly shares some YA Asian books with us!!
Let's be friends!
instagram || twitter || goodreads || facebook
---
This post is a link up the the weekly meme Stacking the Shelves by Tynga's Reviews, and The Sunday Post by Caffeinated Reviewer
Disclaimer: Headers and text dividers from Freepik. Camillea Reads uses affiliate links, which means that, at no cost to you, I receive a small commission whenever purchases are made using the links.