This week's topic was a bit difficult for me considering I don't try to make predictions with books I'm about to read. I do have expectations but I try not to hope too much else I become too critical. But I couldn't resist giving it a go and making a few predictions. Not all of these are upcoming releases but they are 2018 releases I am yet to read. I'm starting to think that maybe the reason I haven't read them yet is because I'm a wee bit scared of being disappointed.
Top 5 Tuesday is a weekly meme hosted by Shanah at Bionic Bookworm. You can find the list of upcoming topics in April. 
I prefer to pick up contemporary books which deal with heavy emotions, so when I came across You'll Miss Me When I'm Gone by Rachel Lynn Solomon I had to read it. The novel brings to light Huntington's disease which is new to me for a contempoarary novel.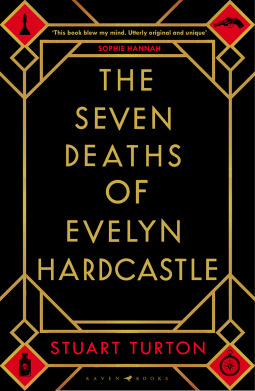 A little bit of magic realism and crime fiction is what The Seven Deaths of Evelyn Hardcastle by Stuart Turton seems to promise! The blurb even asks, "How do you stop a murder that's already happened?" How juicy!
Everything Here is Beautiful by Mira T. Lee is another book about sisters! Yes, yes, you got me! I love books that deal with the relationship between siblings. I believe this book also deals with a disease and how it affects the lives of the sisters.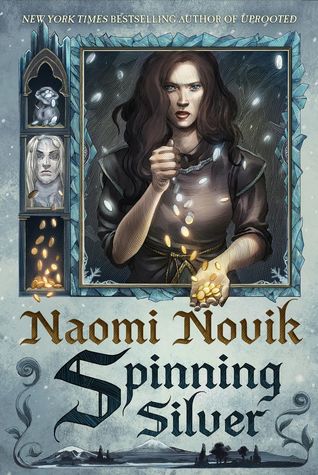 Ever since I read Katherine Arden's The Winternight series, I've found a new love for fairytale retelling especially ones to do with Russian folklore. So as soon as I heard of Spinning Silver by Naomi Novik, I immediately requested the book! I'm hoping beyond all hope this book won't disappoint me.
Another book about sisters, Cam? Really?
Yes! But you see, but this one has a murdered in it! Probably no love and tears like the previous two books *ahem* She Was The Quiet One by Michele Campbell seems like it's going to be one of those dark books which you'll have to peel back layer by painful layer only to be painfully shocked in the end! There's always something I like to read about sinister boarding schools (this could probably be an after-effect of Tartt's The Secret History & Rio's If We Were Villains.)
Do you predict books you're going to love forever? What's one 2018 release you're expecting to be a five star read? Have you read any of the books I listed and love them? If so, care to comfort me?
Let's be friends!
instagram || twitter || goodreads || facebook
---
Disclaimer: Text dividers from Freepik. Camillea Reads uses affiliate links, which means that, at no cost to you, I receive a small commission whenever purchases are made using the links.