Happy weekend, everyone! If you've noticed I've uploaded my blog post later than I usually do. Aaaaaand I changed the weekly update title!
I'm having a busy week AND weekend with my thesis preparations – final touches! – so that I can submit it to my graduate committee and then on to my thesis defense!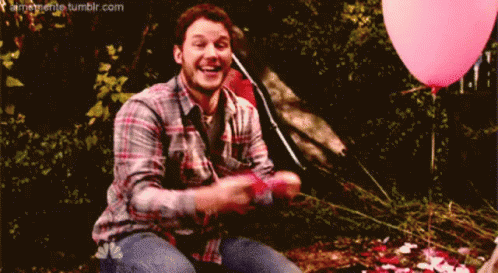 Why save the confetti for after when I can have it now? Small steps need to be celebrated to!
---
This week I learned about Antonina Żabińska, a Polish writer. Her husband, Jan Żabińska was the director of the Warsaw Zoological Garden. It was her that Antonina and Jan hid their Jewish friends, offering shelter and safety during World War II.
I came to know about this brave couple through the movie, The Zookeeper's Wife. I found the movie very beautiful and wanted to recommend. The movie is based on a non-fiction book which I'm hoping to read someday soon.
I finished reading The Ancient Magus Bride by Kore Yamazaki this week. I don't usually read manga but Dani @ Perspective of a Write has such wonderful reviews that I couldn't help giving this manga a try! I was not at all disappointed!
I found the Magus Bride to be quite unique, not only in the story-line, but the world that was built. It was quite relaxing to read this and focus more on the illustrations which is very different from what I'm used to (duh).
LAST WEEK ON THE BLOG
Macbeth by Jo Nesbo is one of my favourite crime fiction reads of 2018! Although a retelling of the Shakespeare play, Nesbo's Macbeth stands is very original with an eclectic cast of characters. Find out more by reading my review!
Also, I'm really thankful for the comments I've been received regarding my blog post on The Diversity Blanket. I'm so happy that I was able to gain perspective on the subject and learn from my readers.
This week Andie from Andrea's Nirvana surprised us with a guest post of our buddy read, A Wild Sheep Chase by Haruki Murakami. You can read my own review at her blog here.
ON THE GRAM
She Was The Quiet One by Michele Campbell
The Prince of Mirrors by Alan Robert Clark
OUT & ABOUT
Spring Book Recommendations by Peruse Project
Reacting to Book Memes by Jesse The Reader
How to Annoy a Book Blogger by Cait @ Paper Fury
Secrets from the Library by Krysta @ Pages Unbound
My Reading/Review Kit by Bookish Luna
Have you had a busy week? Which is your favourite movie? Do you read manga or comic books?
Let's be friends!
instagram || twitter || goodreads || facebook
---
This post is a link up the the weekly meme Stacking the Shelves by Tynga's Reviews, and The Sunday Post by Caffeinated Reviewer
Disclaimer: Headers and text dividers from Freepik. Camillea Reads uses affiliate links, which means that, at no cost to you, I receive a small commission whenever purchases are made using the links.