The most disappointing thing for me with a book is the unused potential of certain characters. It annoys me when secondary characters are not paid much attention in a book because…it's all about the chosen one.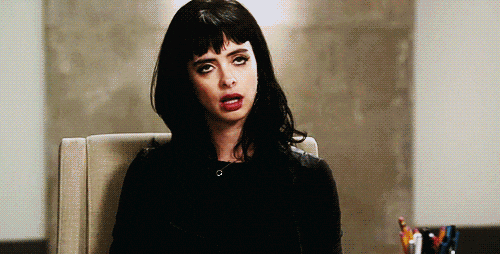 There are some books I push through just to read more about the secondary characters. Does that happen to you? or am I the only one crying overt the secondary character's burnt muffin rather than the MC's lost powers?
 This week I decided it would a fun task to combine the prompts for Top Ten Tuesday and Top Five Tuesday. The prompts were Characters I liked That Were In Non-Favorite/Disliked Books and Top 5 books that need a prequel respectively.
Just note that the following books aren't ones I hate or dislike, they're simply books that are not a favourite. I enjoyed them during their time but they didn't make my heart sigh, cry, and die.
Amarie Treadeau from Dangerous Creatures
You can blame me for this because I did not finish the series. My favourite character from The Caster Chronicles was Amarie Treadeau; I loved her supertitious and protective nature. Compared to the other characters, I found Amma to the most complex and well-developed. Revisiting Amma's character now makes me want to re-read The Caster Chronicles just to know more about her.
Who wouldn't want to see Viola Davis channel some magic??
---
Rosalie Hale from Twilight
How I wish Rosalie had gotten more attention! For those who haven't read Twilight, Rosalie Hale to a wealthy family in the early 1900s New York. She was described as a shallow and vain human. Her vampire transformation occurred after she was gang-raped, beaten, and left for dead by her then-fiance. Once she became a vampire, Rosalie hunted down and killed her rapists WITHOUT SPILLING A DROP OF THEIR BLOOD.
This woman deserves her own book, I tell you.
---
The Girlfriend from A Wild Sheep Chase
One of the weirdest novels I've ever read! Just like any novel by Murakami everyone and everything is ambiguous. What do I know about the girlfriend beyond the power of her ears?
Yes, ears.
What I understood from the book is that she has some sort of intuitive power because of her ears.
Even though we know NOTHING about her, I feel like she's the driving force behind the narrator. Or the novel, rather! But who is she????
---
Torwin from The Last Namsara
I love Torwin's character so much. He's a rogue slave in the book who is fiercely driven to fight for freedom and Asha! The chemistry between him and Asha is very challenging and in spite of shipping them, I believe, there's so much more development needed for their characters. I'm interested to know about his life before Asha, and his family relationship. I want to say more but I worry it may spoil the book.
---
Jack Dawkins aka Artful Dodger from Oliver Twist
There's something about Artful Dodger that made me curious about his background. I always wondered about how he got onto the streets and his pick-pocketing skills. According to the book, he shows a lot of respect for Fagin, so I always imagined that he better himself as a criminal to gain Fagin's approval, being the only parental figure in Jack's life. I think I'd end up crying if I ever got to read Jack's prequel.
Have you read any of the books I listed? Who are some underrated characters you believe deserve their own book?
Let's be friends!
instagram || twitter || goodreads || facebook
Top Ten Tuesday and Top Five Tuesday are weekly memes hosted by That Artsy Reader Girl and Bionic Bookworm Blog respectively.