If you can breathe, you can fight. And if you want to keep breathing, you'd better fight.
WAR AND WIND (TIDES BOOK #2)
Author: Alex Lidell
Genre: Young Adult, Fantasy
Published June 20th 2017 by Danger Bearing Press
Thoughts: Violence & Conspiracies! Sibling love and Tenderhearted Warriors!
---
Nile and her small band of loyal midshipmen saved the ship, and Captain Rima might just kill them for it . . . one young officer at a time. No one and nothing on the Aurora is safe anymore, least of all Nile's explosive secrets or her connection with Domenic, which vibrates between them like a cutlass speared into the deck.
When the shifting tide of war suddenly turns Aurora's backwater outpost into a vital battleground, Nile faces an impossible choice between duty and freedom. In a cascade of violence, gunpowder, and lies, Nile will soon discover who has her back and who wants to stab a dagger in it. To save the ones she loves, Nile may have to sacrifice everything.
The TIDES series by Alex Lidell is probably one of my favourite YA Fantasy reads. You can read my review for First Command, the prequel novella, and for Air & Ash, book one in the Tides series.
What drew me to Nile's story was the description of the story as a "seafaring adventure of duty, love, magic, and a princess's quest to protect her kingdom on her own terms."
If we were to talk about royal women in fantasy books I often come across assassins, politicians, witches, healers, or in the military but never have I, personally, found a royal princess who is also a professional naval officer.
As soon as I read that, I was like I need this book right now and reading the prequel did nothing to dash my high hopes for this series.
WHAT I LOVED
Nile Greysik of Ashing. I love this girl with all my shriveled up heart. She's ambitious, stubborn, and a woman full of love. The latter description, while it doesn't dominate Nile's entire persona, mind you, it is an important part of who Nile is.
Nile is a career driven woman whose years growing up in the navy has made her critical and stoic; we can see this in the decisions she makes and the way she handles dire situations. This is what I love about the portrayal of Nile's character.
There's the professional side of her and the nurturing side but throughout the novel neither of these identities is compromised. The author gives Nile moments to break down, to ache for a man, to play big sister to the young ones, and there are moments where Nile commands ship, and fights vicious. One particular scene in the book highlighted this and while I don't want to spoil anything – it was a moment where Nile doubted her strength because she couldn't remain unmoved beneath the cruel act.
Nile is a character so full of heart; she can be quite distrustful and stubborn though which gets annoying but that's Nile for you.
Nile constantly challenges gender roles of this fantasy world. I was rooting for my girl throughout! But she's also very shrewd. Nile knows when to bend and when to strike.
War and Wind introduces us to a whole new set of characters! I don't want to spoil too much but meeting these new characters gives us an idea of the world beyond the Ashing kingdom. I was surprised how easily taken in I was by these new characters and I couldn't wait to get them on some godforsaken adventure just to see how they would work together. We don't get to spend a lot of time with these new characters as we did with Catsper, the Spades, Ana, and the others. But they seem to work well enough with conspiracy.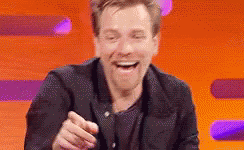 The plot, unsuprisingly, is fast paced and full of action. I love the shifting of setting from sea to land. It was refreshing to read of our characters out of their comfort zone. This was something I was looking forward to reading about as I was curious.
This shift also brings us close to Nile's family giving us an idea of the political climate in the kingdoms. What we've come to know from Nile in the first book is visualized in book two. I enjoyed learning about these different cultural factors, however, I do wish we could have stepped out of the royal premises and maybe been given an exploration of the townspeople. I think that would have intrigued me much more and given a fuller portrayal of Nile's world.
Oh, and let's not forget the romance between Nile and Domenic. I just….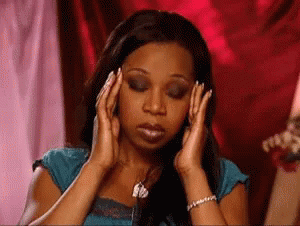 Please just get together already! This slow burn romance is sooooo not good for my heart! Still, I do love the silent communication Domenic and Nile have with each other. Like, you know they'd do anything for each other even if it meant stepping aside. Ugh, my poor heart. And Clay! Finally! I've been waiting ages to meet Nile's brother and now that I have…please give us more!
WHAT I DISLIKED
Ana's sudden disappearance. What happened? Nile doesn't even ask about her! It's like she just vanished. Will this be answered in book three??
Our Domenic can be a little overbearing and overly serious. Loosen up, Dom. He makes the most infuriating decisions, sometimes. I get he wants to be protective over Nile but how about you stop looming over her!
It was hard for me to feel for Nile and Clay. During her adventures, I thought it odd that Nile didn't have Clay on her mind often. I get that she was under the control of a ruthless coward but I was wanting small moments where she thought fondly of Clay or wondered about his well-being as that would have gotten the readers emotionally invested in their relationship.
---
I am officially hooked to this series and cannot wait to dive into book three, Sea and Sand! This is such a great and engaging read that will fling you from heart-wreck to jeopardy. Just get on it already!
Please…I really need someone to go ga-ga over this book with! Besides, I did a mediocre cosplay
Before you tell me about how I embarrassingly adorable I am, leave me some sea-faring, princess pirate recommendations below! If you be a mythical ocean creature, which would you choose to be?
Connect with me on instagram || goodreads || twitter