I believe myself to be a sappy and easily overcome with love rush kind of person. I think kissing in the rain is romantic, and I blush very easily. I cuddle until my love struggles to breath and show my affection through death threats. True story.
I'm a romantic at heart yet I find reading romance a cringe worthy affair. There's a long list of romantic plots I despise like the whole bad boy/bad girl affair or tripping over flat ground because of a pair of blue eyes.
With that said, a book can go from being a five star to a three star for me because of badly written romantic plot. I judge quick. It's not that I hate romantic plots entirely…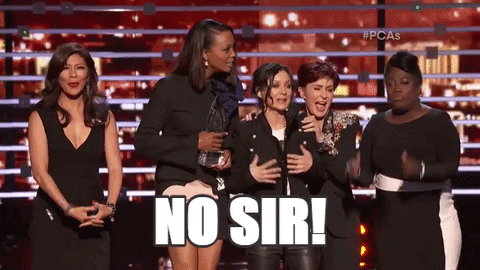 I just can't stand them when they have no purpose being in the plot.

I hate insta-love but what about insta-attraction?
Attraction at first sight sounds more believable to me. Stuttering and blushing are all normal responses when first encountering someone we're attracted to yet I don't understand why some authors exaggerate it to a point that the character becomes an anxiety ridden tomato. I like a character who's okay with acknowledging their attraction to someone but doesn't let it get the better of them.
Also, can we please stop with the cliched seeing said person's toned muscles or losing breath when they smile. Like, people notice more than just smiles or eyes or muscles! I have a friend who notices a person's hands and another, their shoulders. Me, for example, I notice shoes.
Attraction aside, why is there a lack of platonic to love relationships?
I find the slow, gentle kindling of a relationship far more "sustainable" than an all consuming furnace. Firstly, as a writer, you're responsible for giving your characters a personality. One that is not at all defined by a romantic relationship. A consistent individuality; people don't transform overnight after meeting a potential partner.
Love is built. How does anyone be with someone without first building trust, honesty, and loyalty? In so many books I read characters who, so overwhelmed by their attraction, get ruined for me.
It's not just about creating likeable characters.
Stick them together in as many scenes or for as long as you, but if they don't fit together – the relationship and the characters themselves doom your novel.
Writing in miscommunication to create drama is sloppy
Your character can speak to ghosts but can't pick up a cellphone to talk to their partner? Seriously, the whole glass shattering scene could have been avoided if partners stop jumping to conclusions.
Thinking that the relationship needs conflict to make it more interesting is a wrong step. As in, don't make the relationship the conflict. Rather use an external conflict to show readers the strength of the couple's bond and how they adapt.
  Like, clearly your characters have issues if they can't open up about their feelings with each other.
Readers pick a book for its plot first, characters second.
Don't let the romance overtake the novel's plot and characters. I've seen this done especially in fantasy or urban fantasy novel. You're cheating your readers with this ploy. I picked up your book to read about the assassin and her pet hamster, not to watch her lose all cognitive abilities just because a target is attractive. A few minutes is not going to take away something she's trained all her life for. When this is done, it's clear to me that the author doesn't know their character as well as they should.
Don't write romance for the sake of readers because chances are the story will end up being directed by the readers and not the characters.
When it comes to writing romance, it's about creating stable relationships than the whole "made for each other." In reality, the dark, broody stereotype persona is often a toxic person who has anger issues. Romance for the sake of "sexing up" a novel almost always tears apart a good plot.
I'll take heartwarming sweetness over a hot scene any day.
Do you enjoy reading romance in a novel or does it make you cringe? Which romantic trope do you dislike the most?
Connect with me on goodreads || instagram || twitter