The idea of keeping book related resolutions had never occurred to me. I never counted the amount of books I wanted to read in a month much less a year, I didn't impatiently wait for upcoming releases, or even rave about books I read. I never cared much for statistics and I still don't.
If you find yourself caught in a stress cycle of HAVING to reading 50 to 100 books a year or lessening your TBR pile, if you've come to see reading as a challenge rather than a hobby, then maybe you should reconsider not only the amount of time you spend reading but also the things you do besides it.
WATCH THE MOVIE BEFORE THE BOOK
Isn't this every bookworms pet peeve? I've watched a few movies before the book but have never found it to hinder my reading experience. Instead, I find it enriching because I'm able to better visualize certain scenes that I may not have been able to as well had I not seen the movie.
---
DONATE BOOKS YOU DON'T LIKE
I like having a shelf full of books buuuut there are certain books I have not read in months – some even years – while there are some I just don't like but kept. Rather than allowing it to take up space on your shelf, you can consider donating them to a children's charity or a charity that encourages reading.
You don't have to feel bad for reading books you don't like because chances are there's someone out there who'll enjoy it!
---
CUT DOWN YOUR GOODREADS "TO READ" SHELF
I don't think this needed saying. We both know how much stress that ever elusive TBR pile has been causing you. Remove titles you no longer recognize or interest you. I'm quite certain there are books on your virtual shelf you don't even remember adding.
---
BUY A CUTE OUTFIT INSTEAD OF THE BOOK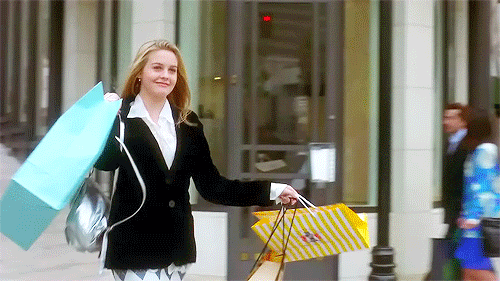 You can apply this to anything you want. Whether it's an outfit or a board game or a new yoga mat! Or even trying out that new restaurant you wanted to. I don't want to limit "treating myself" to just books that end up laying around for weeks. Seriously consider it.
---
CREATE BOOKISH MERCHANDISES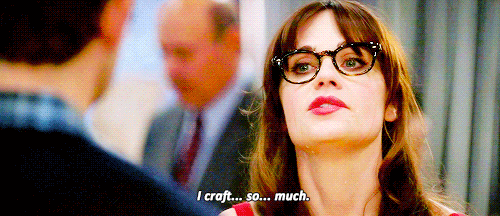 It's a wonderful venture to get into. You could try jewelry, bookmarks, candles, or stickers. I'm adding this to my list because it doesn't take talent to learn it, in fact, crafts like these are developed by practice. You can choose to sell what you make or keep them for yourself. You can show your love and promote lesser known books through this.
---
CRAFT A LITERATURE RELATED ART JOURNAL
Dedicate a page or two to your favourite literature and go crazy! Use stickers, magazine pictures, bright pens, and lots of glitter! I made one when I read Gregory Orr's poems and it was really ugly but gosh, was it therapeutic! If you're feeling stressed out from reading but still want to stay in touch with the words, then start an art journal. At the end of the year you'll have an artsy representation of your emotions and thoughts of the books you read.
So, what do you think of these ideas? Are you tempted to try any? Do you feel the need to spend less time reading and doing other things? Has reading become stressful for you?
Connect with me on goodreads || twitter || instagram