2017 was definitely an…interesting year. Personally, mine wasn't all that terrible. From working on my thesis, to starting a blog, to being able to spend Christmas with my boyfriend for the first time – 2017 is ending on a good note.
I was tagged by Emma to do the 2017 Year in Book Review which was a tough one because I feel as though I've already mentioned these books many times over, so to shake things up a bit I had my boyfriend weigh in…turns out he's about 60kg.
We shall refer to him as N.
Beware of spoilers and bad puns.
---
1. First ever female Doctor Who
Favorite female protagonist
CAM: Nynaeve al'Meara from The Wheel of Time series. Every time anyone asks me why I like her, my only reason is that she's stubborn as hell.
N: Triste from The Emperor's Blades because of her development as a character throughout the series, and the fact that she was strong enough to endure torture and fighting against the god trapped in her head.
---
2. GCC cuts ties with Qatar
An author you cut ties with
CAM: I was really pumped up to read Marked by Sin by Jasmine Walt. It wasn't exactly a bad book but the writing wasn't for me, so I let it go.
---
3. La La Land Oscar mix-up
A book that surprised you
CAM: The Child by Fiona Barton. This was my first time reading anything from Fiona Barton. I had heard of The Child from a few crime book bloggers and promptly requested the novel. I loved how layered with mystery the book's atmosphere was. The book was told from four perspectives which at first seemed disconnected but once we reached the end I was like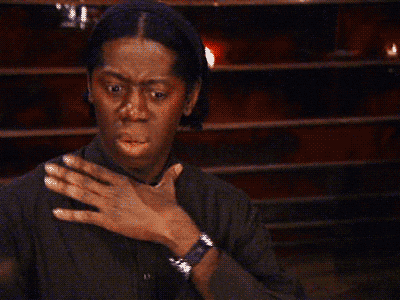 N: A Sword from Red Ice by J.V. Jones. It's been years since I've picked up a novel from this series, so reading this was like experiencing the world for the first time again. There were some plot twists as well (which I'll not spoil), but the main one for me was the return of an old foe for one of the main protagonists.
---
4. Hurricanes and earthquakes
A book that rocked your world
CAM: The Book Thief by Markus Zukas. I loved this book so much. I would die for it.
N: None, because I read very few books this year and don't feel as though any deserve this kind of praise.
CAM: Rude.
N: Honorable mention to all of the books out there on geology.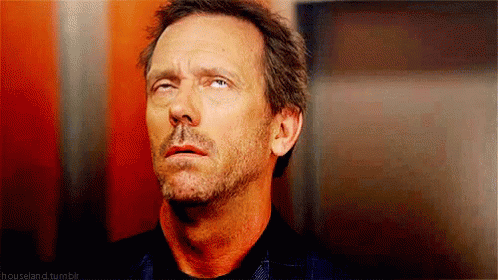 ---
5. Louvre Abu Dhabi
Favorite book cover art
---
6. Da Vinci's Salvator Mundi sells for $450 million
A TAKE-MY-MONEY book
CAM: The Will Trent series by Karin Slaughter. For one, because I found a lot of the books from the series at a secondhand store. Sooooo….why not?
N: Assassin's Apprentice by Robin Hobb, because Cam bought this series for me for my birthday using my money so I found it amusing to name it.
CAM: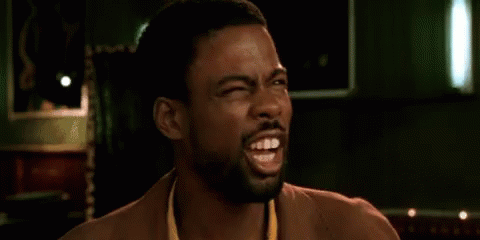 ---
7. Total Eclipse
A sequel that overshadows the first book
N: Royal Assassin by Robin Hobb. While Assassin's Apprentice introduced the world and characters well, and had quite a charming writing style, it wasn't until the second novel that I felt the protagonist develop as well as the intrigue. The only real downside of it in my eyes were the lengthy "refreshers" added to remind readers of the events and characters of the first book–which is unfortunately repeated in Assassin's Quest, as well.
---
8. Muslim ban
Favorite diverse read
CAM: Forest of a Thousand Lanterns by Julie C. Dao. First of all, the protagonist is an anti heroine which I absolutely adore. I haven't read enough of villainous women. Xifeng reminded me a little bit of Regina from Once Upon A Time.
N: The Skull Throne by Peter V. Brett. The entire series includes a race of humans that are similar in many ways to Middle Eastern people in terms of culture, looks and living in a desert environment. Although the series is a work of fiction, I find it interesting to read about the culture of the Krasians.
---
9. Italy doesn't qualify for World Cup
Most disappointing book
CAM: I picked up Fallen Empire by K.N. Lee because the cover was cool and it said "epic fantasy." Unfortunately, it was neither epic nor fantastic. I really don't want to be mean but…the plot was dull, the characters one dimensional, and not even the presence of dragons could get me to pick up another book.
N: None. I was lucky to not read any disappointing books this year. If I'm forced to pick out what disappointed me the most from the books I have read, it'd be the "refreshers" from Royal Assassin and Assassin's Quest, as I wrote about earlier.
---
10. Prince Harry engaged
Favorite ship
N: Valyn and Gwenna from The Last Mortal Bond. I dislike when novels make it too obvious that characters are enamored with each other or will get together in the end–Brian Staveley, at least in this case, gave very little away throughout the series. Once we learn that one of the characters has had a crush on the other for quite some time, it was hard not to hope for something to develop between the two.
---
11. Star Wars: The Last Jedi
Most anticipated book (of 2018)
CAM: Reign of the Fallen by Sarah Glenn Marsh because necromancy! I mean, who doesn't love the idea of zombies.
N: The next A Song of Ice and Fire book. It's been a very long wait since A Dance with Dragons was released, so I'm hoping that 2018 will be the year that we finally see the next installment of this wonderful series.
My honorable mention would go to J.V. Jones, as I'm looking forward to her next book in the Sword of Shadows series very much. Unfortunately, personal matters caused the author to take a long hiatus, and she has only recently returned to writing. She's advised that it would likely be years before a draft of the next installment is ready, which hurts my soul.
Thank you, dear N, for making my post a bit more varied than usual. So guys, make sure you follow Emma whose posts are wonderful to read, plus she's a fun person to be friends with!
Alrighty, I'm tagging:
That's it! Have a wonderful New Year, dreamers!