This year we don't have a Christmas tree. Instead, a 6 litre empty bottle of Vodka stands in its place. Golden stringers and fairy lights are wrapped around it. Christmas is different for many people – it's midnight mass, it's a day in the year to be with family, it's a week of me time, and for some it's simply just another day. To me, Christmas meant the arrival of my father.
Christmas, for me, is family, food, and lots of singing.
It's a very simple tradition that included Secret Santa and Kris Kringle. This year my Christmas will not have my father in it as it sometimes happens when work conflicts. It's a little disappointing but such is life. However, what excites me is that this will be the very first Christmas I'll be spending my long distant boyfriend!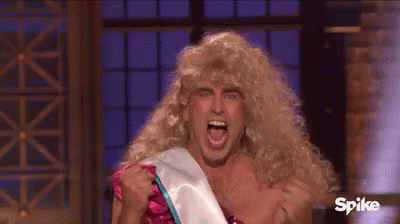 I'm beyond crazy to have him experience Christmas here in the Philippines! Firstly, is Noche Buena. It's a Spanish tradition in which we have a big feast on Christmas eve. The feast is served at midnight or after midnight mass. After the feast, we open presents! It seems simple but the preparation that goes into prepping that feast is crazy. The kitchen is filled with the smell of fruits, meat, garlic, kalamansi, and bread.
In my house, it's chaos. Our mothers are constantly moving from stove to fridge to living room all the while directing the children to clean. The boys take to the roof to prepare the barbeque. Gifts, sometimes hastily wrapped, are poked at and guessed. Our dogs – which we now have four of – sometimes catch on to the excitement and are caught between running around the kitchen or barking at the carollers. Ah, and let's not forget the sound of singing that fills the night air.
And le's not forget that one person who somehow makes Christmas far more crazier every year.
Last year, I dropped a bowl of boiled eggs and tuna much to the horror of my family but I made it up by singing Bohemian Rhapsody.
So, what's your Christmas story?
Last Week On The Blog
Mini Reviews
Click on the covers to be taken to Goodreads
I went into this book with such high hopes considering the numerous positive reviews, the amazing cover, and it being described as an epic fantasy novel. The premise for the series sounded so good but in my opinion was poorly executed. The plot was rushed; for a few chapters we're following Amalia escape and then suddenly we're skipping two years ahead…? There's no time to know any of the characters and zero character development. This made the plot feel empty and not at all climatic. The book ended at 67% on my Kindle which surprised since the book didn't take me anywhere at all.
I'm really disappointed with this because there was a potential for the book's worldbuilding with Mages, shifters, gods, and The Brotherhood.
---
This is my first Karin Slaughter book which I picked up on a whim from a secondhand store after hearing so many good reviews.
The book is the 8th in the Will Trent series but was a good read as a standalone. There is a lot of background information – it doesn't feel like an info dump though! – which made me wish I had read the earlier books first.
I loved how detailed the police procedures were and is probably my most favourite with the book!
Will Trent is such a wonderful character! There's the tragic backstory which explains a lot to his many mannerisms and somehow makes me love him a lot. While he is a serious cop, there's still this side to him that is kinda cute because he tries really hard at being normal. I have so much love for him that I plan on beginning this series.
Then there's Angie Polaski Trent who everyone hates but through her POV you come to understand her anger. It really made me sympathize for her. Still, Angie is a wonderfully complex being I love to hate.
The book goes from pre-crime to post-crime but Slaughter made the transition and even with having read the pre-crime scenes, I was still on edge especially since what I thought I had figured out fell to pieces.
Seems like I've got a lot of catching up to do!

Stacking The Shelves is hosted by Tynga's Reviews and Reading Reality where we showcase our weekly additions to our ever growing bookshelves!
What I Read
Evelina from AvalinahsBooks inspires positivity in bloggers as she lists the various things to be happy about!
An interesting article by Holly from Nut Free Nerd about the controversial "Baby, It's Cold Outside" classic song
I especially loved Bill from Kenyan Library's list of his best 2017 books
Inside My Library Mind discusses the trouble with reviewing unfinished books
Adam from Roof Beam Reader shares their thoughts on what "literary" means
What are your Christmas traditions? What's a meal you look forward to having this Christmas? Is there any book you'd recommend I add to my 2018 TBR list?
Connect with me on goodreads || instagram || twitter
Please don't forget to answer my end of the year survey to help me improve my blog!
Thank you! Merry, merry Christmas, my dreamers!