Fairytales are an integral part of family tradition and sometimes of one's beliefs. Whether it's Cinderella or The Little Mermaid, we grew up with Disney's purified versions of the taleS and as we grew older, we find that the original fairy tales were far bloodier and violent. Yet even with these in mind our love for fairy tales have not diminished. The entertainment and literary industry have created so many retellings from these children's tales, enchanting even the most serious of adults.
In truth, stripped down to its bare bones, fairy tales are far more relatable than expected.
In fairy tales, characters are faced with obstacles from an abusive household to discrimination to death to being homeless. The fact that the characters end up happy and in love speaks to our inner desires whether it's becoming successful or simply being comfortable with ourselves, fairy tales try to tell us that it is possible.
But is this the only reason retellings have been increasing?
Nobody likes the neatly polished "happily ever after" at the end of each tale. We cry outrage that Sleeping Beauty would run to the man who raped, or that Ariel would give up her voice for a man she barely knew. Fairy tales have been sliced open, their motifs and themes examined by authors and researchers, bringing to life the feminine instinct in each of the stories.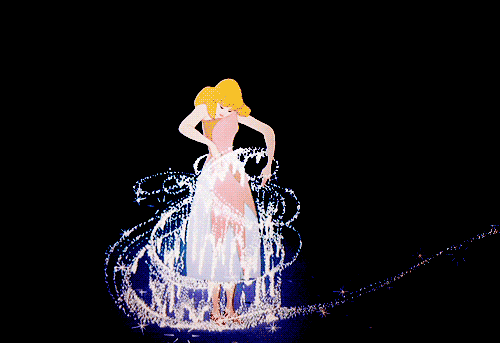 Personally, I can't get enough of fairy tales.
They're intoxicating and addictive; but at the same time, I find the stories have been getting a bit repetitive.
The stories we read have been overdone, the characters over-used, and the settings revolve around the same story-line. Yes, the characters have become more outspoken, fiercer, and retaliate against the villains and I wish this could have been enough for me but it's not.
As beloved as these tales are they are lacking. My opinion, of course, isn't meant to insult any of the books written. I haven't read every fairy retelling out there, so my opinion comes from my limited reading.
Firstly, I read of fairy tales from around the world. Enough with the Disney princesses. There are so many more folklore of love and horror, of loss and greed, of creation and death; stories bringing to life creatures we've never heard of.
How about a story about the Jade Rabbit on the moon?
What of the La Huesera or Bone Woman from Mexico?
Princess Hase from Japan?
Better yet, we could pull away from focusing on the stories of humans and write about goblins, the Filipino manananggal, or the Nagas from Hindu mythology.
Then there's the premise for the stories. I like that authors try to stay true to the fairy tales by sticking to the original story-line but I want to see more stories about the secondary characters, and not just the villains.
Why aren't their stories being told? What if the Prince didn't want to save the Princess? What if he didn't care for a kingdom? What if it was the sister who slayed the dragon? There are so many "what if's" that can be asked! If you look closely at fairy tales, you realize that there are many plot holes with vague characters – leaving so much space for people to twist a more extraordinary tale. As much as I love reading stories where Peter Pan becomes the villain or Red Riding Hood is actually a werewolf, give me characters who were unnamed but changed the story.
I do love that the characters have been given a voice. It's wonderful to have little girls read stories where their princesses do daring things but, don't hate me for this, I want know what the men's stories were. There's much focus on the feminine aspect of the tales that we forget the role men played in them, I mean, Prince Charming must have an actual name, right?
There's much to be explored with folklore and fairy tales, so I don't see why we stick to the same ones. Perhaps we truly aren't able to let go of the girls and boys who helped us – not including me – grow up. While a majority of the retellings I've come across are Young Adult, I've found that adults also enjoy them immensely. So I do hope that there will be more stories voiced, more lessons taught, and a few adults left terrified and fascinated by the true brutality of fairy tales.
What's your favourite retelling? Is there a fairy tale you'd love to see retold? What's one thing you'd like to see change with fairy tale retellings?
Connect with me on twitter // goodreads // instagram