So the end of the year is fast approaching and we bookworms are beginning to panic over our unread ARCs, lagging behind on our TBRs, or over the dozen of notifications saying we've been tagged in yet another book Christmas tree.
With December here I've been thinking about how my reading habits have changed since I started this blog and moved back home for my thesis. I'm happy to say that I've surpassed my reading goal of 50 books for the year and have branched out into several genres. While I am happy with the progress I've made, I must also admit that I am concerned about the amount of time I spend reading.
You must be thinking I'm crazy. Why would I worry over something every bookworm dreams of?
Yes, I do love the peace and hours spent curled up with a book, but after months, frankly, I realize how I've neglected other aspects of my life.
I no longer journal or play the guitar, I've kept aside my secondhand books in order to complete ARCs, while reading I constantly wonder about the review I'll write, my statistics on social media, and I have found myself giving into book hypes. Looking at the books I've recently added to my collection I've come to realize that many of them are books that don't genuinely interest me. I realized I added books because everyone was raving about them and not because I wanted to read them.
Initially it was about exploring; I told myself there's no harm in going through a few uninteresting books (for me, at least) if I could just find one that I could love. This kind of thinking was, uh, far more detrimental than helpful. At the end of it all I found myself overwhelmed, burned out, and unable to catch up. And keeping myself away just to read was no help at all! What I once sought out as a sanctuary had now become a burden for me.
As much as I love reading, I don't want it to be the end all of me.
I have a story I want published, two instruments to be tuned and sung to, and a shelf full of dusty books that I need to apologize to.
Book blogging is one of the wonderful things that has happened to me this year but I allowed myself to get caught up with a competitive streak. Blogging is supposed to be my platform to show off my work ethic, to meet new people, and to have fun; it was meant as a way for me to read more diversely, to share my struggles with mental illness, to inspire people, to support fellow bloggers, to understand the industry, and to hopefully someday break into it.
With these in mind, I decided it would work better for me to take a step back from my voracious reading.
I haven't set a proper plan yet but I do know that I want to perhaps set a certain amount of hours for reading in a day. I also want to stop reading too late into the night so I'll be able to sleep properly. Secondly, I want to spend a good amount of time everyday connecting with people and reading others' blog posts. There's more things I want to put time into for my mental health like getting back into yoga as well as starting meditation.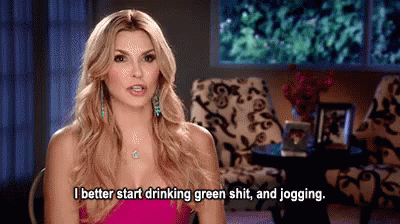 Also, I don't think that people who read a lot or are content to read all day are wrong in what they're doing. Personally, it's not something that would benefit me and while I honestly worry about how it may affect my blog, at the end of the day, we read to be happy and not for the fleeting joy of statistics.
You can choose to read because it fills your life with passion or you can choose not to if your passion lays elsewhere. There is no wrong choice.
Do you feel you spend too much time reading? Can reading be something negative?
Connect with me on twitter // goodreads // instagram