While many of us are prepping for the glory of Fall, there are those who struggle with the change of seasons.
Before we get into the post, let's understand a bit more about this. What we often refer to as "winter blues" is more than just a metaphor for many people. Seasonal Affective Disorder is a mental illness which affects people during certain months in the year. A person who feels "normal" during the summer experiences depressive symptoms during winter, or vice versa. The acronym for this mental illness is SAD.
I have no personal experience with SAD, to be honest, and only came across this when I was doing some research on my own illness. Now, whether you know someone who has been diagnosed with SAD, or are experiencing it, I hope you know that this isn't any less important because it only occurs during a certain time in the year. It is just as valid! So don't keep yourself from looking for help and reaching out to people! Keep fighting, little dreamer!
Let me just begin by stating that I am by no means an expert on creating care packages. To put it mildly, I AM A HAZARD WITH DIY PROJECTS. I feel like the worst when it comes to putting together a crafts project!
Surprisingly, though, that doesn't stop me. I mean, if I think it's art – it's art. No one else needs to approve that for me.
Anyway, I digress; while I haven't made my own care package yet, I do know what I'd like to have in it! For those who might be struggling with the upcoming months, I do hope this will give you an idea!
Your favorite feel good book. Duh.
And a copy of the movie.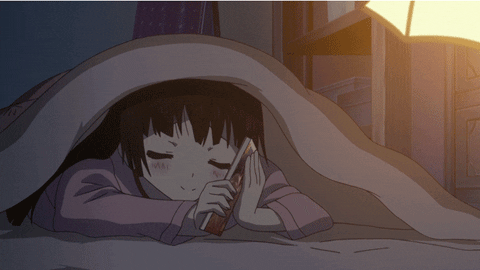 By all the gods in heaven, please do not include a book that you know will emotionally exhaust you! Something easy to read through. I often find that reading children's books or an old book helps me better than something new.
I assume it's the sense of familiarity; it makes me feel safe. It's having a small piece of home in your hand.
An inspirational letter from your favorite bookish character.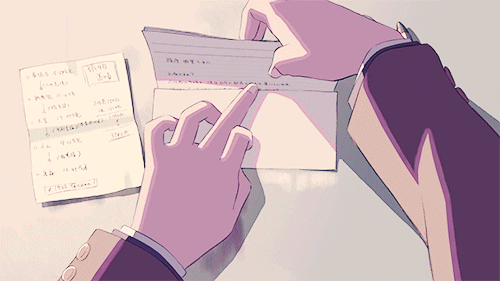 I mean, where better to find yourself a gentle nudge of positivity! Whether this a letter from Hermione Granger or David Copperfield, you can have it written by a book buddy or someone who has read the book.
If you feel up to it, include a biography of your favorite author/poet or any person really. Inspire yourself with their words. Wrap yourself up in the achievements of someone you admire. You'll find a piece of yourself in their life.
You can also set aside an encouragement jar where you store affirmations, compliments, or poetry.
Emergency essentials (!!!)

Here's a rough list:
Medications because, no matter what, you cannot ignore your illness. Take your meds, petal.
Instant food, or better the numbers of restaurants. Just because you read books about immortality doesn't make you an immortal.
Essential oils like chamomile, lavender, rose, sandalwood, or citrus.
A comb because it's easy to forget to comb our hair.
Hygiene supplies because it's much easier to fall into bad hygiene when depression hits. Simple things like a mouthwash, soap, fresh underwear, hairbands, tissues, and whatever else you can think of.
A bit of savings because I know buying a new books ALWAYS helps me feel better.
Who doesn't find themselves scrolling through Amazon or Book Depository on their bad days? Keeping aside some savings to treat yourself to a book on a rainy day isn't a bad thing. Although, if you have a Kindle, I would recommend buying ebooks as it would get delivered faster and you can begin reading!
Also, less shipping fees.
Some bookish candles or incense
You may think this is some cutesy attempt for self care. It is. Also, did you know some scents can actually be soothing for us? You don't need to go all out aromatherapy with this. Setting a relaxing atmosphere for yourself; it might not chase away your depression completely but it will lighten your mood.
Trust me on this.
A stuffed toy and a warm sweater

Forget responsibilities for a day. Treat yourself a tenderly as you would a child.
Want a teddy bear to cuddle with? Do it. Prefer Totoro? Sure!
Just go easy on yourself, alright?
Your favorite tea or coffee flavor.
Do you have a favorite beverage that always lifts your mood when you feel sick?
There are some shops where you can buy book inspired teas or coffee roasts! I've never tried any of them but it wouldn't hurt to try, right?
Or you can just go with the normal one! Have a quirky mug in the box as well, maybe with a quote to remind yourself that good days will come back.
A Journal!
If you're one who enjoys journaling, I'd suggest keeping a recovery journal of sorts. Track your good days, quotes that make you happy; keep a gratitude log; have scrapbook dedicated to your favorite books.
Anything artsy to remind you that even though right now you feel messy, you've felt happiness before. It might be slumbering right now, but it will come back to you!
An invitation for your friends to a quiet book party. This can be a pre-written text or email, or even a DIY invitation!
The good thing about this is that you'll have people around without the noise. Snuggling with your best friend as you read your books or watch movies or tell each other stories.
Or you don't have to talk at all!
A personal memento to trigger happy memories.
This varies from person to person. I, personally, would choose plane tickets or printed pictures. If you have a travel journal or an inspiration journal, put them in there! It can be a thoughtful gift you received, your favorite author's signature.
Ask yourself, what makes you happy? Then fill your box with it. Just, please, not a human.
Have you made yourself a bookish care package before?
What are some feel good, happy books that you would recommend? Share some with us and I'll make a list of it!
What's a memento that triggers your smile?
Connect with me on