Why do you write a blog post?
Obviously you want people to read it and yet reading it just isn't enough. How do you know whether someone likes what you wrote or not if all they do is "read"? Sure, there's the little stars but it barely even brightens our desk.
As a reader I'm not obligated to comment on anyone's blog post whether I enjoyed it or not, and as a blogger I'm not entitled to comments either…
BUT
If you imagine being on someone's blog as walking into their home, you wouldn't just leave without a little etiquette, now would you?
Did I take that too far?
Perhaps I did but after spending hours designing my blog to please your aesthetic senses and writing, deleting, editing, re-writing posts as well as searching gifs for posts, I can definitely call this virtual nook my home.
I digress, but now that you're here, grab a cup of virtual tea and let's get chatty, little dreamer.
So, is commenting really necessary?
Is it expected?
What difference is it if just like the post?
I'm not going to decide that for you, instead what I'm going to do is list a few reasons or benefits the commenter and the bloggers receives from even from just three sentence.
Let's begin with YOU.
Because who isn't a bit selfish here?
I know you little birds aren't going to be commenting without getting a precious gem in return, hence why your first question might be "Hey C, what do I get from commenting?"
Your comment links back to your blog.
On some blogs it even shows your recent post! Now, who doesn't like a little promotion? The comments section has proven very useful for me when I need to check out new blogs; it also gives me an idea of who the blogger might be following, who frequently comments, or who is funny.
Thoughtful comments intrigue people.
Just because I said comments are one way of self promotion doesn't mean you can go commenting nasty stuff like "Hey, I also have a book blog at xxxx!" and leave a trail of social media links. It's disrespectful and spam!
There's a reason you read the entire post, there's a reason you liked it, so what is it?
Your comment doesn't have to be flowery or a paragraph long, even a single sentence can be thoughtful!
It shows that you read the post and that it made you ponder. It's usually those type of comments that I click on. I assume that people who highlight and discuss on a post are people who have great blog posts themselves.
Chances are the blogger will check out your blog, comment, and follow.
But like I said, it's not something you're entitled to. Either way, I'd say you're doing well for yourself and you know why?
YOU JUST MADE A BLOGGER'S DAY!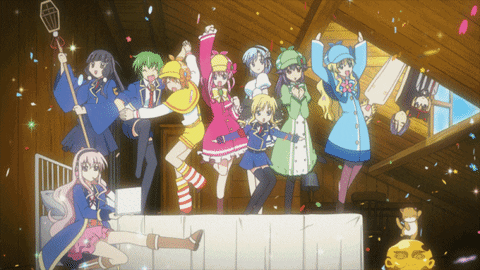 Putting aside our selfish desires for stats increase, here's why your comment matters
You're, indirectly, giving the blogger's self esteem a boost
You know what your comment translates to? "YOU'RE AN INTERESTING PERSON!" "YOUR WRITING ROCKS!" "LET ME SERVE YOU!
 You're building a community
Sort of. You're adding another layer to the cushion, really. You're helping create a friendly environment for people and also, contributing to the blogger's safe zone. I can't emphasize enough how important the latter is.
Some people blog because it's fun, some look for affirmation, while some just want to be heard. Your comment can make a whole lot of impact on their personal lives.
Comments open further discussions
You can disagree with a blog without being negative towards the writer. By doing so, you're providing more questions for blogger and readers to participate in.
It really doesn't take much time to comment on a blog post. A simple "I liked how you spoke about xxxx! Great post!" or "I completely agree with you on xxx."
I know we all have our own lives and staying on top of social media can be wearisome, but when other bloggers provide me the support needed for my blog, I return the favour.
The again, it's also more than that for me; see, when I comment what I'm trying to do is build a friendship with the blogger. Stalker-ish, I know, but it's true. I want to get more out of blogging than just stats!
My intentions are to find friends who love books just as much or more than I do, who I can have though provoking discussions with, and who I can someday host fun stuff on my blog. I came to book blogging seeking a place to post review but I found more than that.
Would you be interested in a post about how to get comments on your blog?  Or tips on commenting?
---
What makes you comment on a blog?
Does commenting an instant follow from you?