Woop, woop, the second week of August is upon us! Honestly though, this heat is ridiculous! How am I supposed to get any writing done with sweat pooling in my eyes!? It's like both heat and thesis are in a competition to see which will exhaust me first. Ironically, besides reading, writing is my only way to escape responsibilities (kids, don't follow me). So I thought it would be nice to share a little bit of my (creative) life with my readers, and fellow blogger.
My latest (and fifth chapbook) is all set to be revised, tentatively titled "GIRL HOUSE MAGIC." The poems in the chapbook have a gothic/horror vibe to them. It's not my usual theme for writing but I decided to play around with my anger and see what would come from it. Although I'm still working on the cover for the chapbook – I'm no artist, by the way – I'm hoping to have the chapbook up by next week.
Another project in the works is the mental health zine. I promised to have this out in summer but kept putting it off; this is the first zine I'll be creating, so I'm really nervous about it. Also considering that its focus is on mental health and positivity, I'm trying to be extra careful with what I put in it. Tentatively titled "DAFFODILS COMING HOME."
My novel is taking a bit of a hiatus from edits as I look for a critique partner. I have the first four parts done and ready to be looked through with scrutinizing eyes. It's about witches, familiars, a missing spell, old magical people, a parasitic town and a dangerous mist.
That's a very important question; and we both know I'd be lying if I said yes. Outside of the blogging sphere I've finally, finally, caught up with Fullmetal Alchemist Brotherhood! This anime is on my top three favorites for the year along with Death Note and Tokyo Ghoul. After this I might consider starting Assassination Classroom. It all depends on what my brother gets me hooked on to.
Look at me talking as if I have no thesis to work on.
I'm trying to get into sketching since I've been wanting to make bookmarks but as I've said before I'm no artist and I'm about as good as a bat with a paintbrush. I mean, where do beginner artists even start??
Oh, so I began my Reading Quest yesterday (Aug 13) with BRAVE NEW WORLD by ALDOUS HUXLEY and well, to tell you the truth, this is one weird book. I have never been so bewildered by a book before, but I'm supposing this is a good thing…?
If you're taking part in this challenge, do let me know, so I can follow you on Twitter and Instagram.
Let me begin with two chapbooks I read this month that have captivated me: Bloodsport by Yves Olade, and Love Letters to Ghosts by Arlen C. Both are amazing and wonderful writers; if you're on tumblr you can follow them at @yvesolade and @inkmagician respectively. This is all I'll be saying for now but do expect a small review up ahead. Until then, take my word for it.
Blogs posts I've enjoyed this week are: 10 Austenesque Writers by Roof Beam Reader in which they talk about authors similar to Jane Austen with a bonus list of reads at the end! Following that is Analee's Reasons Why Book Bloggers Would Write The Best Books Ever. Perhaps this is more an attempt at flattering myself…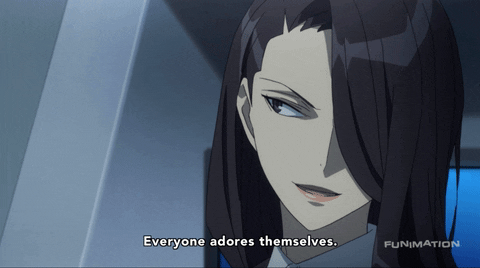 But then, I'm terrible with deadlines.
Not sure why you'd think that's a good idea but
Personal Tumblr || Poetry Blog || Booklr
Twitter: @camilleareads
Now it's your turn to tell me something about yourself!
What's something you've accomplished recently and have felt proud of??
Oh, and if you tell me a random fact, I just might reply with one of my own.
[Header background from Angie Makes]