Since I began this blog I've be bingeing on contemporary fantasy, mystery and thriller, and young adult books. With reviews to catch up on and finding the awesomeness of indie books, I had begun to slowly drift away from the classics genre. So like the hopeless romantic that I am, I decided to crawl back to my first love, and prove my loyalty by reading, at least, five books before the year ends. But I'm not only going to list the books, I'm also going to write what I think I might expect from the book based on the covers and the blurbs I read.
The Tenant of Wildfell Hall by Anne Bronte (1848)

First of all, Wildfell Hall already sounds like an ominous place to stay in. Wild. Fell. I've already read Jane Eyre, and Wuthering Heights so it's only right that I pay homage to Anne as well. If Anne's writing is going to be anything similar to her sisters than I should probably expect an independent woman, a very dark secret mansion, and a man with hair as black as night.
Alice's Adventure in Wonderland by Lewis Carroll (1865)
I've watched the cartoon and I've watched the movies but silly old me hasn't read the book yet. *cue the Psycho scream* Yes, yes, how horrible of me to wait years and years to read a book that I claim to love. I expect to read a lot of un-pronouncable words, witty yet twisted characters, and end up with a documentary binge on hallucinogenics.
The Catcher in the Rye by J.D. Salinger (1951)
Teenage angst and rebellion. Sounds something like James Dean's Rebel without a Cause. So I expect that I'll be beginning this novel with high hopes about teenage recklessness and enjoyment, and then end up with a shredded heart. Perhaps a mix of Rebel without a Cause and The Picture of Dorian Gray. Yep, doesn't sound like this is going to be a light read for me.
Les Misérables by Victor Hugo (1862)

I can already feel the songs bubbling up in me! I already know that I'm going to love this book and might probably end up splurging on a copy or two for myself. I'll probably buy an English copy and a French copy. To read this book in French is one of my goals.
Brave New World by Aldous Huxley (1932)

The Matrix meets Orwell's 1984? Did I make a good guess? But instead of 1984's erasing the past – which was very, very cool although quite wicked. I don't think I'll be able to read this book without constantly comparing it to Orwell's.
Also, can I say how much I love this cover?
I also added in some bonus reads if I do end up finishing the above five books. Ever the optimist, aren't I?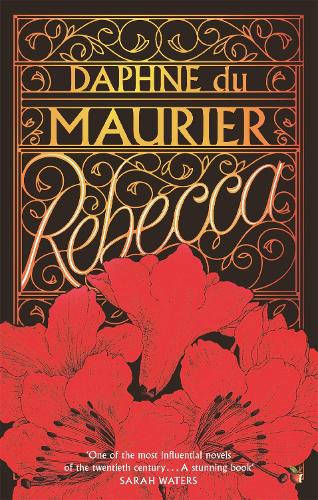 Rebecca by Daphne du Maurier (1938)

This. Now this, I definitely want to read. Pretend this is the first on my bonus TBR classics list, okay? I first saw this on Goodreads best Gothic novels list. It's got crime, romance, and a gothic ambience. I don't see what could make me dislike this book.
The Turn of the Screw by Henry James (1898)
The only horror book I've read was The Exorcist by William Peter Blatty, which makes me wonder now. For someone who reads a lot of Creepypasta and online true crimes, how is it that I don't read more from the horror genre? The Turn of the Screw seems like a good start, at least, I think so even though the Goodreads review doesn't seem to give this a good feedback.
The Portrait of a Lady by Henry James (1881)

It's the title that makes me want to read this book. I've also heard many good reviews about this book. So, I thought I'd give it a chance. I hear it's more character focused (look at the title, Cam!). I'm a wee bit skeptical about this book but what's life without a little experimentation na?
So there it is! My classics TBR list for the monsoon – like I don't have enough books on my TBR. *ahem* One can never have too many books to read, says the whimsical side of me.
Are you planning to read any classics in the upcoming months?
If so, let me know and we can do a buddy read!
Until then, connect with me on
Instagram // Goodreads // Facebook // Bloglovin' // Tumblr //Twitter
[Book covers taken from Google Images. Background photo pinned from GetCrated. None of the images are my own]